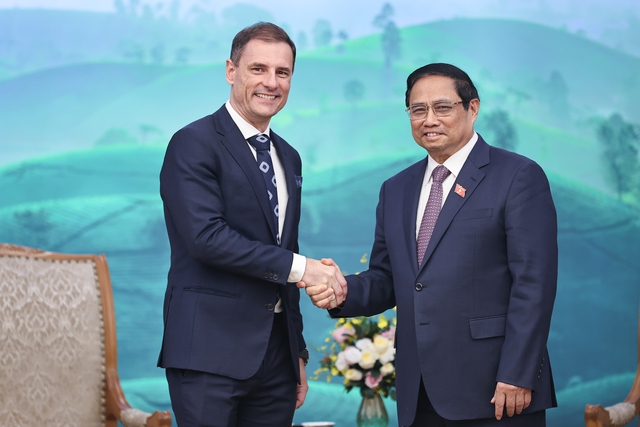 Pham reiterated that Viet Nam always treasures the traditional friendship and multi-faceted cooperation with Hungary.
He proposed both sides maintain all-level delegation exchanges and promote collaboration across all sectors, including justice.
Viet Nam is exerting efforts to build and perfect a socialist rule-of-law State that is of the people, by the people, for the people, said the Prime Minister, suggesting that Hungary enhance cooperation with Viet Nam in perfecting the institution.
He called on Hungary to assist Viet Nam in promoting science-technology application, digital transformation, application of artificial intelligence in law making, human resource training in the judicial sector, and sharing judicial experience with the Southeast Asian country.
Tuzson Bence, for his part, underscored that Hungary expects to bolster collaboration with Viet Nam in justice, adding that his country will grant 200 scholarships in justice to Viet Nam./.