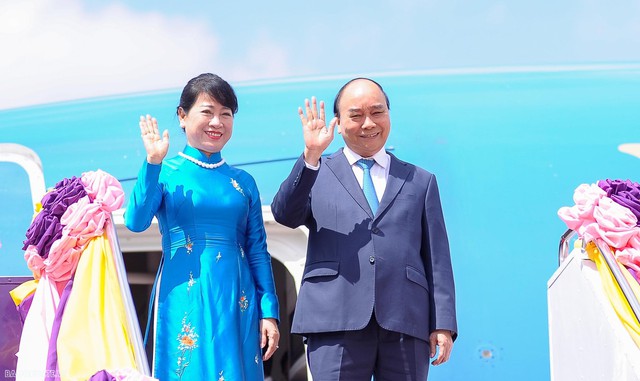 Thai Prime Minister Prayut Chan-o-cha and his spouse came to the airport to greet the Vietnamese leader and his spouse, who were also welcomed with a 21-gun salute – a special ceremony showing the importance Thailand attaches to the visit by the President of Viet Nam, a leading partner of Thailand in the Association of Southeast Asian Nations (ASEAN).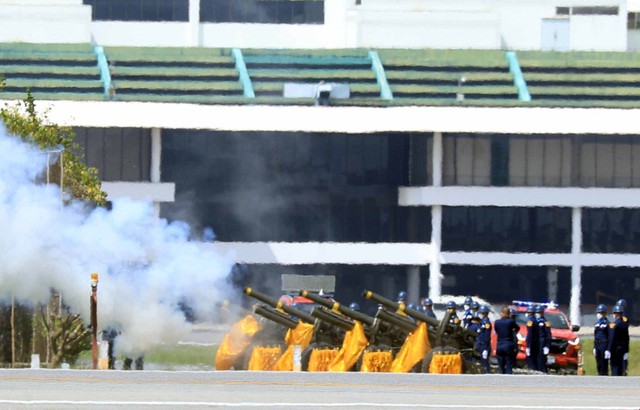 From November 16 to 19, President Phuc is expected to hold talks with Thai Prime Minister Prayut Chan-o-cha, attend the signing ceremony of a number of cooperation documents, including the Action Plan to implement the Viet Nam-Thailand enhanced strategic partnership for the period 2022-2027, and meet with the press.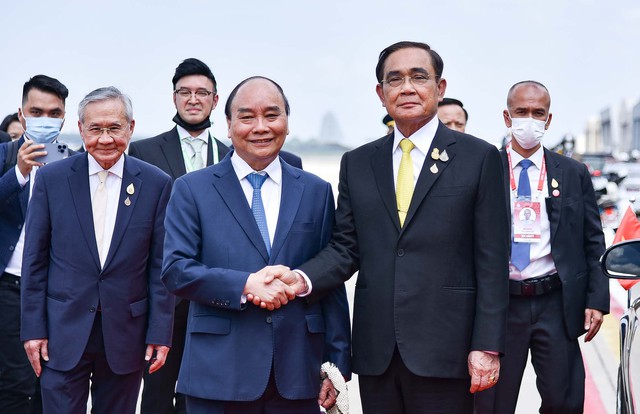 Phuc will have bilateral meetings with the King and Queen of Thailand, and other leaders of Thailand, and hosts receptions for representatives of some friendship organizations and large enterprises.
On this occasion, the President will take part in a Viet Nam - Thailand business forum and several trade and investment promotion activities between the two countries.
This is the first official visit of a Vietnamese Head of State to Thailand after 24 years since the official visit of former State President Tran Duc Luong in 1998. The visit also takes place after nearly ten year since the trip of Party General Secretary Nguyen Phu Trong in 2013.
The is also the first overseas trip of a Vietnamese leader to Thailand following the successful organization of the 13th Party Congress. The two countries marked the 45th anniversary of diplomatic ties in 2021 and are looking forward to the 10th anniversary of the strategic partnership in 2023.
In addition, President Nguyen is the first foreign leader to pay an official visit to Thailand, the host of APEC 29.
As part of the 29th APEC Economic Leaders' Meeting, President Phuc will attend the CEO Summit, important sessions of the event, and bilateral meetings with APEC leaders and guests.
The Vietnamese delegation will also take part in all major activities of the APEC Economic Leaders' Week and meet with important partners and big businesses in the region./.