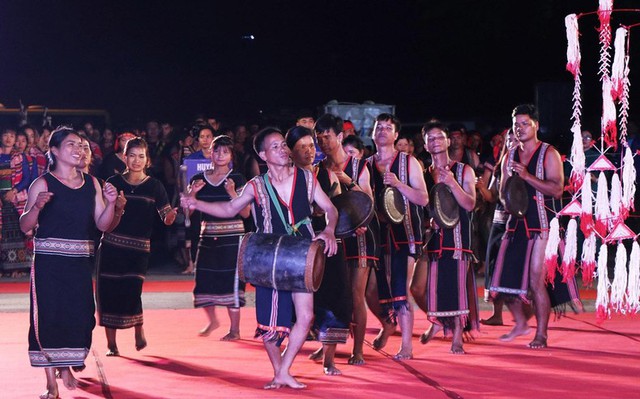 With the theme "Great reverberation", the competition of gongs and sinuses of ethnic minorities in Kon Tum province gathers 30 teams from 10 districts and cities across the region with more than 600 artisans to perform.

Additionally, 300 athletes from nine delegations will participate in traditional sports and typical folk games of ethnic minorities in the province.
The contest opens up opportunities for generations of artisans to exchange experiences and strengthen community solidarity, thereby raising pride and consciousness of preserving and promoting traditional cultural values.
Besides, the contest contributes to promoting the heritage values of ethnic groups, images of nature, people and potentials and strengths of Kon Tum tourism to friends inside and outside the province.
Comrade Y Ngoc, Vice Chairman of the provincial People's Committee , Head of the Organizing Committee of the Contest, said that over the years, all levels and sectors had effectively implemented the project of preserving and promoting the value of gong cultural space in Kon Tum province.
Up to now, there have been 2,500 sets of gongs preserved and promoted by ethnic minorities in the central highlands locality. Additionally, there are hundreds of classes to teach gongs and tune gongs with the enthusiastic participation of ethnic minority communities.
Also, the ancient gong songs are recorded and preserved completely. In particular, gongs appear in many cultural-political activities of the province, becoming an indispensable cultural feature in discovering and experiencing culture tourism in Kon Tum province.
The first gong and sinus competition of ethnic minorities in Kon Tum province, 2022, takes place from November 16-18 at the Kon Klor communal house yard, Kon Tum city./.