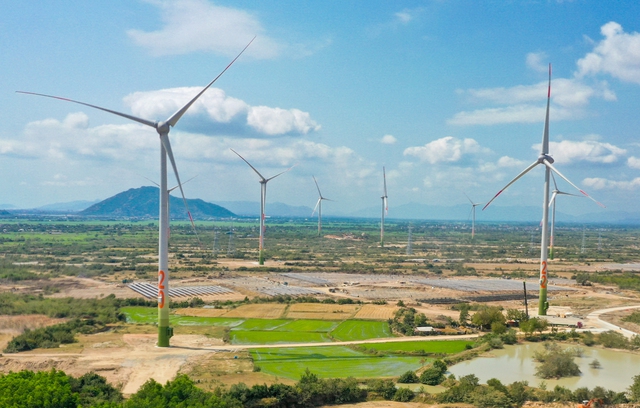 Since the beginning of 2022, higher prices of inputs for electricity production have negatively influenced power costs.
Given the situation, the EVN has spared no effort to cut costs, flexibly operate the national power grid with a view to avoiding raising retail sale prices of electricity in post-pandemic time.
The Government chief assigned the Ministry of Industry and Trade to review and accelerate power procurement with Laos by 2025 and the following periods.
Pham underlined the necessity to resolve obstacles in wind power prices for new projects in accordance with market mechanisms and prevent negative behavior and corruption.
He also tasked relevant ministries and sector to accelerate ongoing construction projects to ensure adequate power supply.
The EVN also suggested mobilization of power from wind and solar projects which are yet qualified to enjoy feed-in tariffs (FiT).
The Ministry of Industry and Trade reported that as of October 31, 2021, 84 out of 62 wind projects had been put into commercial operation to enjoy the preferential price (FIT) of 8.5 cents (about VND 1,927 VND) per kW, exclusive of VAT within 20 years.
The remaining 62 projects with a total capacity of about 3,500MW did not become operational before November 1, 2021 when date the feed-in tariff (FIT) for wind power expired under Decision 39/2018/QD-TTg, dated September 10, 2018 amending and supplementing several regulations on incentives for wind power projects in Viet Nam.
Regarding solar power, 452.6 MW of output is available and waiting for determination of selling price./.