The positive socio-economic achievements have been shown through collective statistics.
As rerecorded, April's export turnover, the highest in past few months, brought about a year-on-year leap of 8.9% on average for the first four months. Domestic markets are developing well with higher retail and service revenue.
Macro-economy and market price have been stabilized. April's CPI only beefed up 0.14%. Meanwhile, monetary and financial markets were under control. Budget collection and spending were balanced. Foreign investments and cooperation saw amiable results.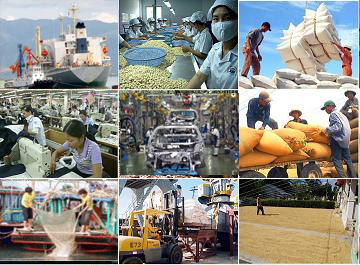 Ministries, sectors and localities must actively set out action targets for the last six months of 2010 – Illustration photo

Despites good encouragements, the country still faces many challenges ahead.
The PM called out his affiliates to closely supervise the overall socio-economic performance as well as the macro-economy. Ministries, sectors and localities must promptly set out targets for the remaining months and solutions to put them into reality.
He required concrete readjustments and proposals for plans, projects and programs for the second half of the year in order to fulfill the pre-set duties.
All reports must be finalized and submitted to the Government for consideration before June 15.