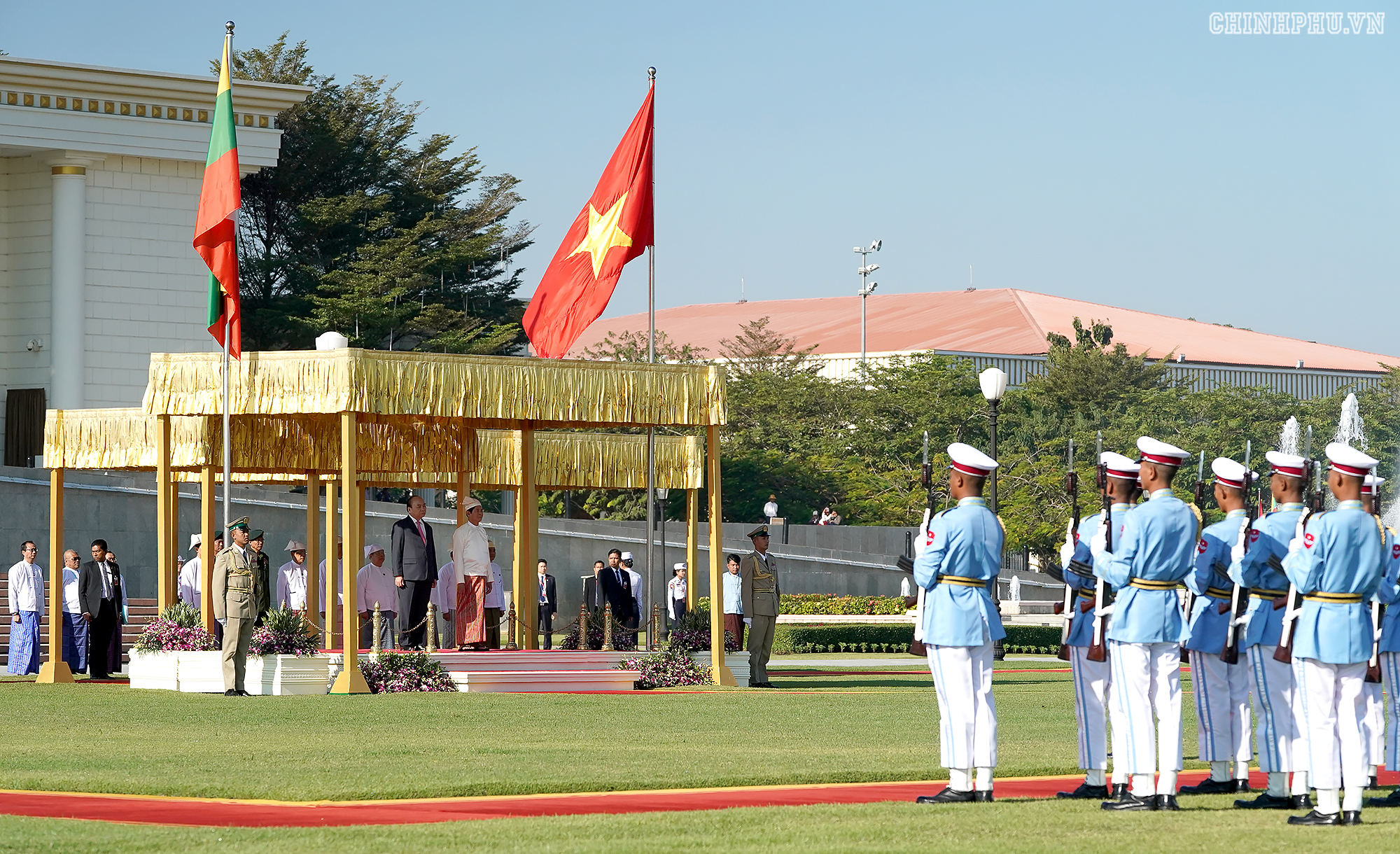 Photo: VGP
>>> Inforgraphic: Viet Nam-Myanmar comprehensive cooperative partnership
At the meeting held after the welcome ceremony, President Win Myint warmly welcomed PM Phuc to Myanmar, affirming the latter's visit would help consolidate and strengthen the comprehensive cooperative partnership between the two countries.
President Win Myint affirmed that Viet Nam has always been a trusted and supportive friend of Myanmar.
He extended greetings to Vietnamese Party General Secretary, State President Nguyen Phuc Trong and recalled his impressions during his visit to Viet Nam last May.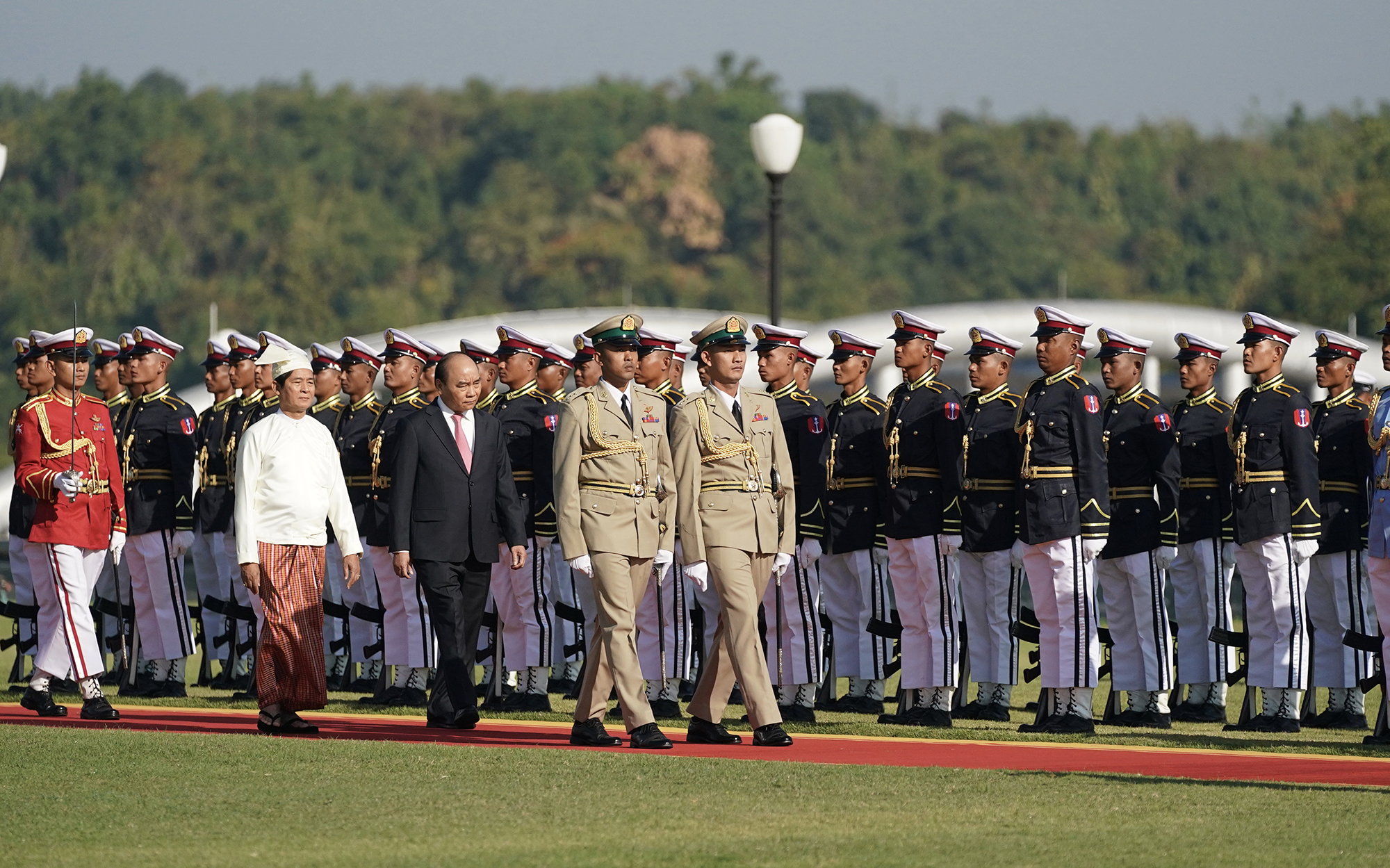 Photo: VGP
Meanwhile, PM Phuc affirmed Viet Nam attaches great importance to expanding cooperation with Myanmar for the benefits of the two countries' citizens and for peace, cooperation and development of ASEAN.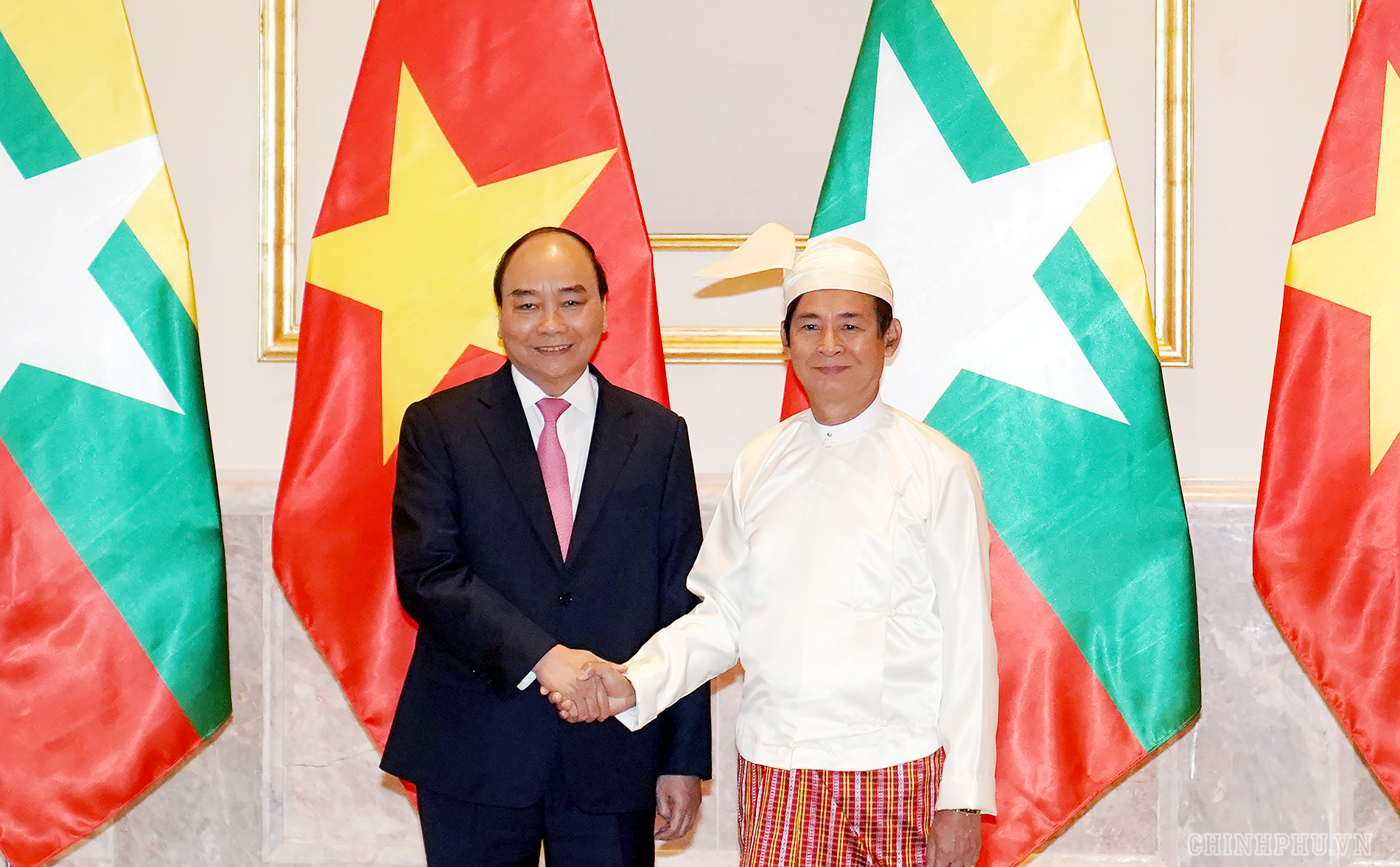 Photo: VGP
The two leaders noted with pleasure that the comprehensive partnership is moving ahead with posititve developments recorded accross fields, especially mutual trust and understanding hass been increasingly tightened through regular exchange of high-level visits and contacts.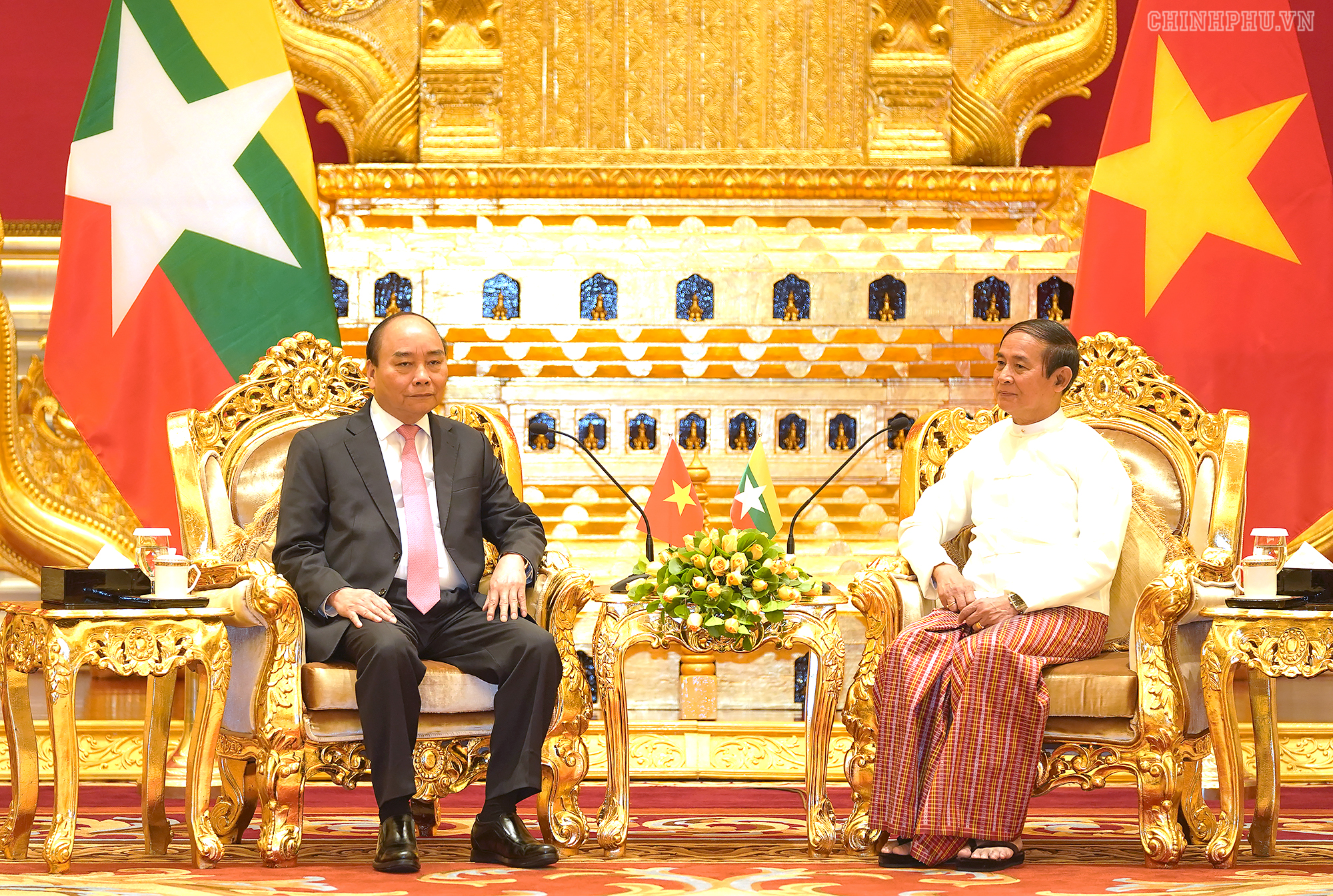 Photo: VGP
They especially highlighted remarkable outcomes of bilateral cooperation in economy, trade, security-defense, agriculture, energy, and telecommunication.
The pair expressed their belief that the two-way trade will increase to over US$ 1 billion this year, surpassing the preset trade goal for 2020.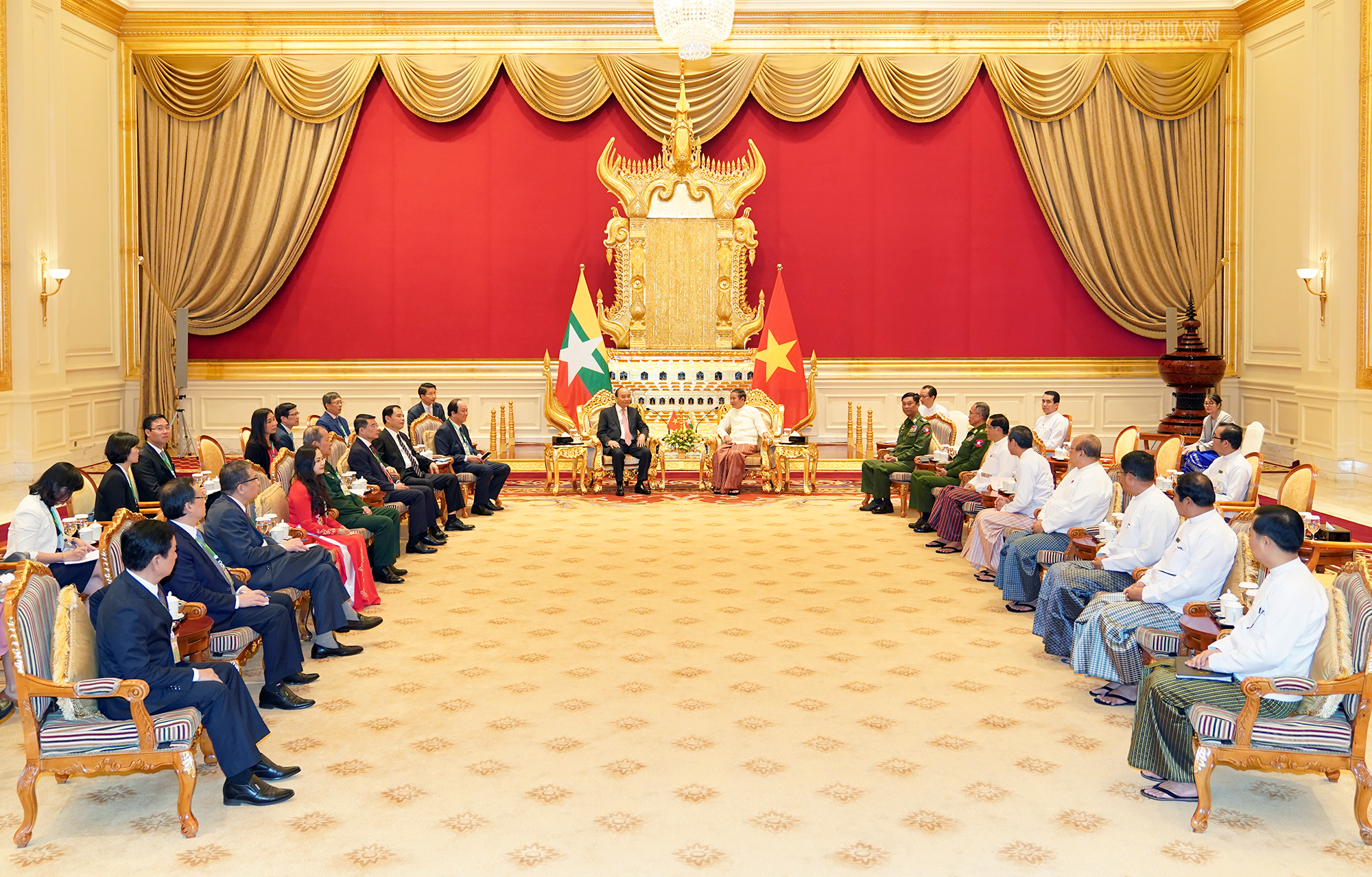 Photo: VGP
Regarding regional and international matters, the two leaders vowed to continue mutual support at regional and international forums. President Win Myint congratulated Viet Nam for winning a non-permanent seat on the United Nations Security Council for the tenure 2020-2021.
For the East Sea issue, the two leaders called for continued support for ASEAN's common position on the East Sea and for settlement of disputes through peaceful measures on the basis of international law, contributing to peace and stability in the East Sea./.
By Ngoc Van