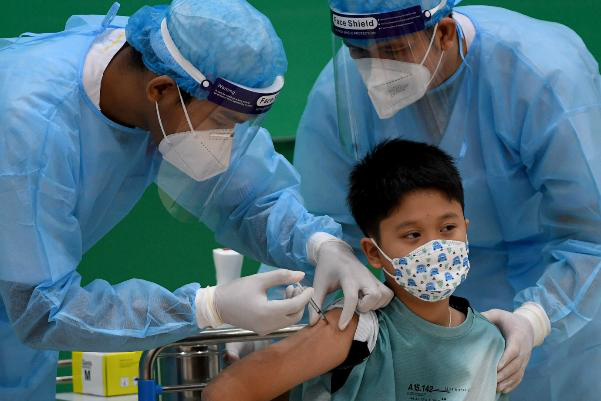 Currently, more than 10 million children aged from 5-12 nationwide have yet been vaccinated against COVID-19.
The Ministry of Health approved two COVID-19 vaccines for children in this age group including Moderna COVID-19 vaccine (Spikevax) and Pfizer/BioNTech COVID-19 vaccine (Comirnaty).
The ministry said Australia pledged to donate 13.7 million doses of Pfizer and Moderna to help Viet Nam expand COVID-19 vaccination coverage to children in this age group.
The first 9.7 million doses – 700,000 doses of Pfizer and 9 million of Moderna – will arrive in Viet Nam in early April.
The second delivery comprising about 4 million of Pfizer vaccines donated by the Australian Government via the UNICEF, will also arrive in April.
As of April 5, more than 207 million vaccine doses were administered nationwide, over 17 million of which were given to adolescences aged from 12-17.