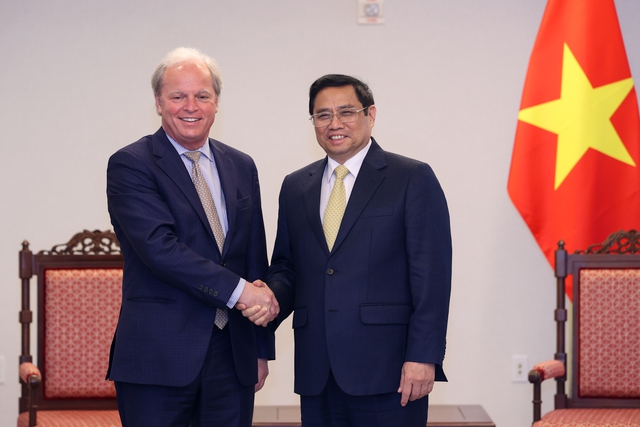 During the meeting, PM Pham suggested both sides promote collaboration in fields of energy conversion, digital transformation and large-scale transport infrastructure projects such as highways, coastal roads and climate change response projects in the Mekong Delta and the Central region, poverty reduction and improvement of health care capacity in the upcoming time.
The Vietnamese side will soon hold working sessions with the WB in Viet Nam to launch these projects, added Pham.
The Southeast Asian nation will assist the WB in launching pilot policy in Viet Nam to ensure the highest efficiency of loans, Pham said, asking both sides to continue reforming procedures in implementing projects.
The WB official said the international financial institution hopes to promote cooperation with Viet Nam in the post COVID-19 development and recovery process, and support Viet Nam to achieve upper-middle income status and gain more breakthroughs in value chain.
The same day, PM Pham met chief strategy officer of the Boeing Company and Senior Vice President of Strategy and Corporate Development Marc Allen and leaders from Asia Group, Blackstone, GenX and AES./.