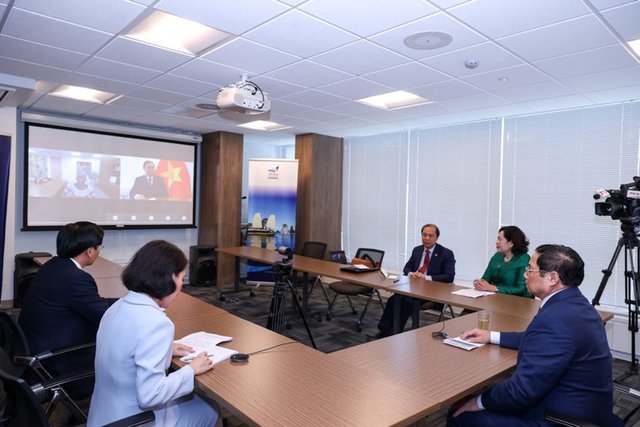 Pham expressed thanks to the IMF for its support for Viet Nam in accessing vaccines and finances, as well as its recommendations in COVID-19 prevention and control, macro-economic policy making, sustainable development, and especially monetary policy stabilization.
He recommended the IMF assist the country in implementing the economic recovery and development program, and provide consultations, technical support and assistance in personnel training for the implementation of the 2021-2025 socio-economic development plan, and the 2021-2030 socio-economic development strategy with a view to becoming a high middle-income country by 2030, and a developed, high-income nation by 2045.
In the time ahead, Pham suggested the IMF help Viet Nam ensure macro-economic stability; develop a transparent and sustainable capital market, controll inflation; enhance the development of logistics, and foster technological innovation and digital transformation; climate change response; and energy transition.
For her part, Sayeh highly appraised the Vietnamese Government's efforts and measures in controlling the pandemic.
Viet Nam is a good partner of the IMF, she noted, adding that the fund is willing to support the country as suggested by the PM.
The same day, Pham had meetings with leaders of global investment firm Kohlberg Kravis Roberts (KKR) and Visa Group in New York, the U.S.