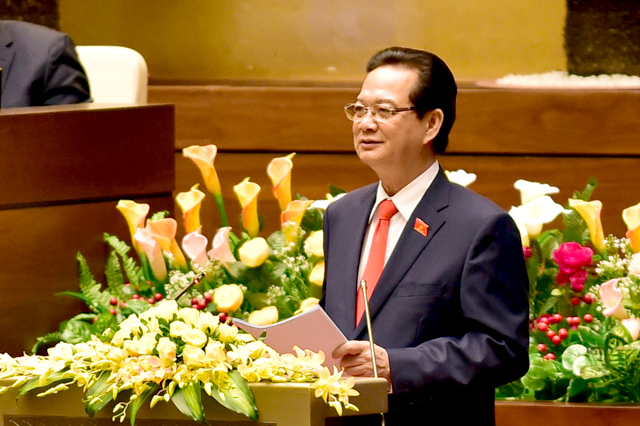 PM Nguyen Tan Dung. Photo: VGP
>>>
NA begins unprecedented interpellation session
>>> Gov't report: Over 450 SOEs rearranged
Earlier, Deputy PM Nguyen Xuan Phuc on November 16 represented the Government to read a report reviewing the Government's performance over the past five years.
Over the past two days, three Deputy PMs and 13 Ministers answered legislators' questions on the authorized management domains.
Accountability hearing is part of every working sessions of the National Assembly, during which the Cabinet members are asked to explain what they have done and how they will overcome shortcomings.
All the accountability hearings are broadcast live so that the citizens can supervise the Government's work./.
By Thuy Dung