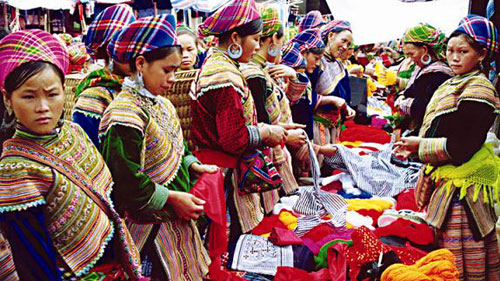 Illustration photo
The Government chief made the call on Wednesday in Ha Noi at a conference of the Committee for Ethnic Minority Affairs (CEMA).
According to PM Dung, the Party and State always attach importance to ethnic work and have mapped out numerous preferential policies in favor of ethnic minority people.
Thanks to the joint endeavor of the entire political system, the ethnic work has progressed positively.
Nevertheless, ethnic people are still facing with difficulties such as high poverty rates and poor infrastructure.
Delegates were also urged to evaluate subjective and objective roots of the remaining obstacles and propose feasible solutions to reduce poverty rate in a fast and sustainable manner.
The CEMA reported that a number of favored policies for ethnic minority groups were put into reality in 2013. In addition, the groups were helped to access legal aid. The contingent of public servants serving ethnic work also increased.
In 2014, the CEMA would review existing policies and propose amendments to build a fresh policy system on sustainable poverty reduction in the 2016-2020 period and timely resolve emerging and complicated issues relating to ethnic work./.
By Kim Anh