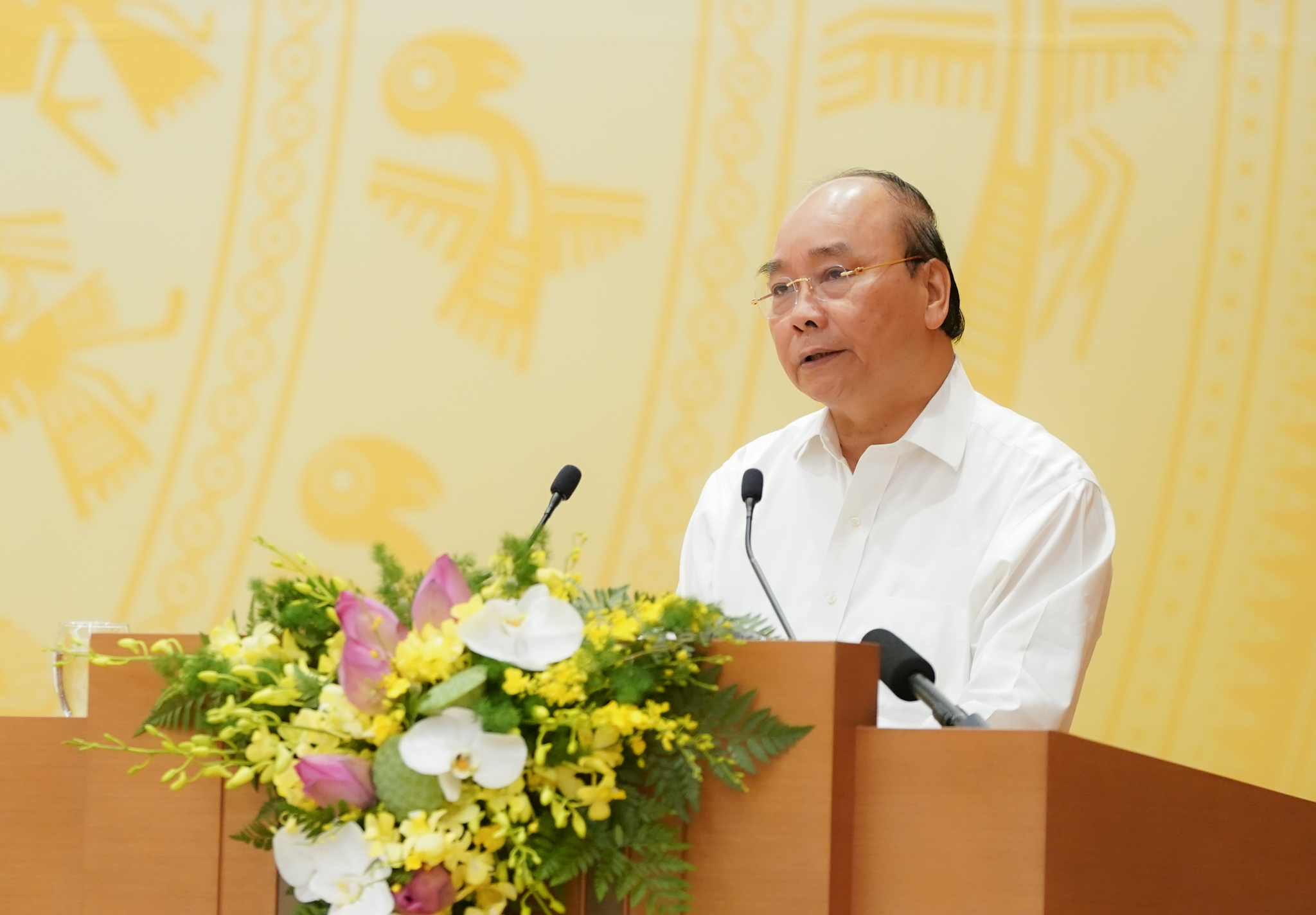 Prime Minister Nguyen Xuan Phuc addresses the Cabinet-locality meeting on July 2, 2020. Photo: VGP
Addressing the Cabinet-locality meeting Thursday, the Government chief said investment, export and domestic consumption are among the three most important components of the national economy, thus subordinate levels must work out measures to achieve the highest possible growth rate this year.
According to the General Statistics Office, the pandemic has produced strong impacts on the economy in March-June period, with the GDP growth rate dipping to a decade low of 1.81% and industrial production expanding 2.8% in the first six months.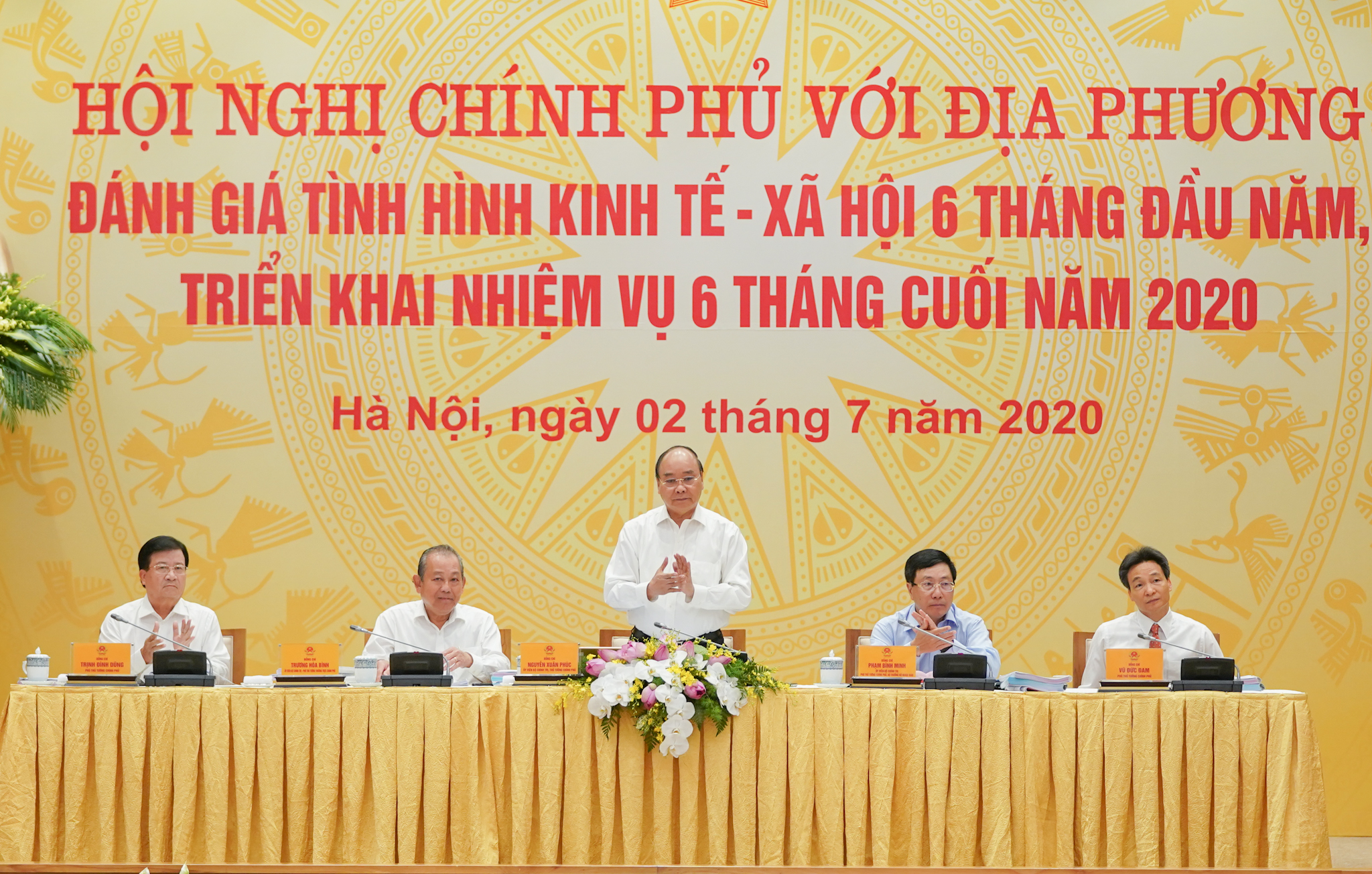 From left to right: Deputy Prime Minister Trinh Dinh Dung, Permanent Deputy Prime Minister Truong Hoa Binh, Prime Minister Nguyen Xuan Phuc, Deputy Prime Minister and Foreign Minister Pham Binh Minh, and Deputy Prime Minister Vu Duc Dam at the Cabinet-locality meeting on July 2, 2020. Photo: VGP
In the second quarter, the economy only grew 0.36%, the lowest rate over the past three decades while the number of enterprises dissolved and suspended operation increased by 10.8%.
On global scale, the situation continues worsening quickly due to complicated evolution of the COVID-19 pandemic. The World Bank forecast that global economy will shrink by 5.2% in 2020, the worst downturn since the Great Depression in 1929-1923 period.
Despite the above context, PM Phuc said we need to stay calm in evaluating the situation and make greater endeavor because economic recovery is now the ever pressing task.
He tasked ministries and localities to put forward solutions to disburse nearly VND 700 trillion (nearly US$30 billion) in public investment capital this year, considering it as a short-term but effective solution to beef up growth in the second half of 2020./.
By Huong Giang