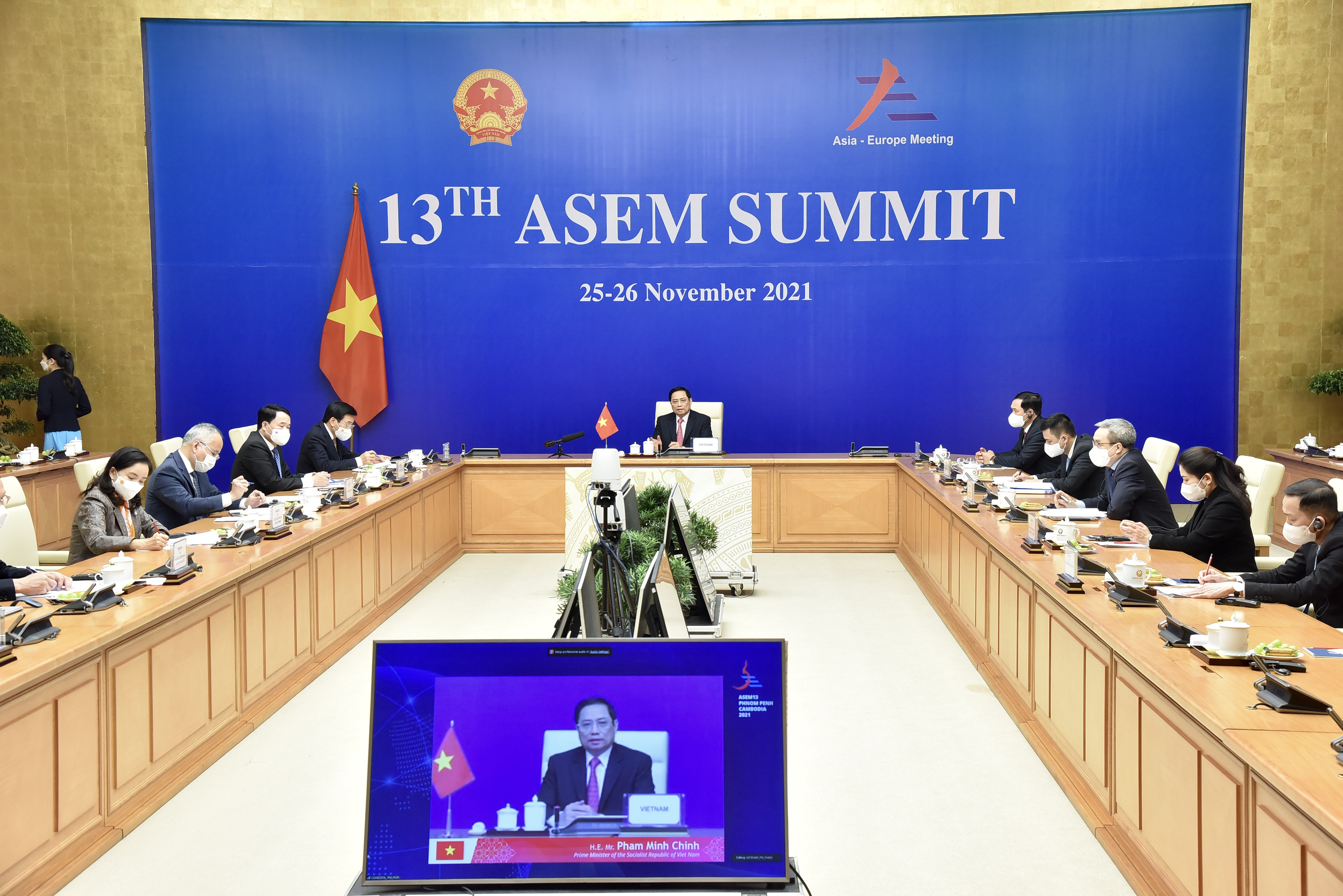 Prime Minister Pham Minh Chinh attends the 13th ASEM, Ha Noi, November 26, 2021. Photo: VGP
Pham took the occasion to extended sincere thanks to Asian and European countries for sharing vaccines, drugs and medical supplies to help developing countries combat the COVID-19 pandemic.
The Vietnamese Government chief asked developed countries to assist developing countries in acquiring financial resources and high technologies, including green technologies to improve their capacity to deal with global issues.
He affirmed Viet Nam will continue making responsible contributions to resolve non-traditional security matters, especially the joint efforts against climate change.
Pham took the occasion to highlight the efforts by Viet Nam and other ASEAN member States in maintaining peace, stability, security and freedom of navigation and aviation in the East Sea, underlining the need for all countries to promote the sense of responsibility and avoid unilateral actions that may further complicate the situation in the East Sea.
Themed "Strengthening Multilateralism for Shared Growth", the 13th ASEM Summit is expected to help maintain cooperation in ASEM and enhance Asia - Europe connectivity.
PM Pham's participation in the 13th ASEM Summit and related events will continue reflecting the country's foreign policy of proactively and actively integrating into the world. It will also demonstrate the importance Viet Nam attaches to ASEM, affirm the country's role and stature in the forum, and help promote multilateral diplomacy./.
By Huong Giang