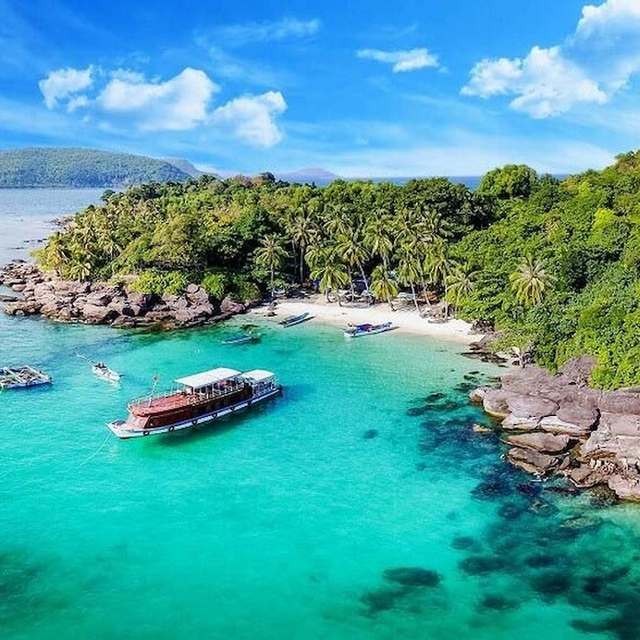 According to Travel+Leisure, better air connectivity helps foreign tourists, especially Indian tourists, have the opportunity to explore more destinations in Viet Nam, not just Ho Chi Minh City, Ha Noi or Ha Long Bay. "One of the new stars of Viet Nam's tourism" is Phu Quoc, the country's largest island.
"Phu Quoc is an enchanting place of white sand beaches, emerald forests dotted with waterfalls, rock pools and caves," Travel+Leisure commented.
Dubbed the "pearl island", more than half of Phu Quoc's area is preserved as a UNESCO Biosphere Reserve.
The luxury resorts here are geared towards sustainability, making Phu Quoc a haven for responsible travellers.
Travel+Leisure advised tourists to buy fish sauce at traditional fishing villages like Ham Ninh, around 14 kilometres from the downtown area, where fresh seafood is also available daily.
In addition to Phu Quoc, this list includes other destinations famous for their unspoiled ecosystems, scenic beauty or rich cuisines, such as Alberta (Canada), AlUla (Saudi Arabia), Fukuoka (Japan), and Malta, to name but a few./.