The welcome ceremony and the talks took place at the Presidential Palace in the capital city.
The DPRK leader is on two-day official friendly visit to Viet Nam after he attended the second summit with US President Donald Trump on February 27-28.
This is the first visit of a top DPRK leader to Viet Nam after 55 years.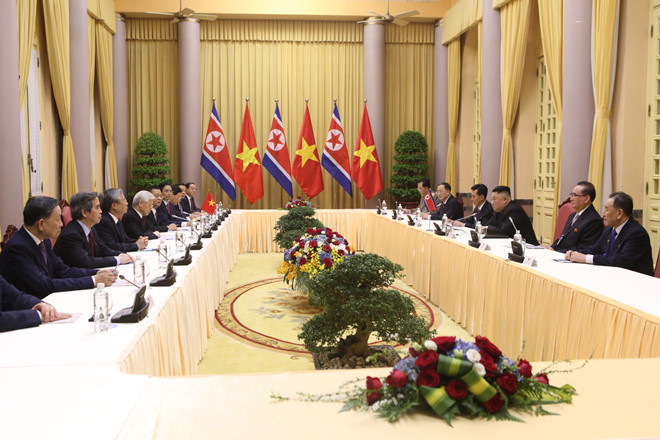 Inside the talks room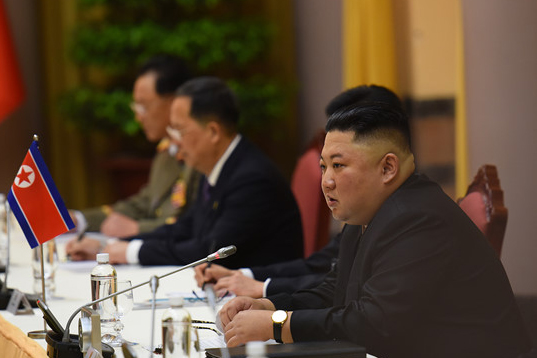 The DPRK side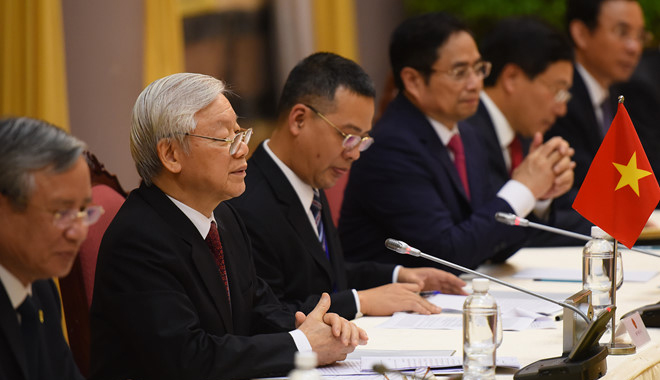 The Vietnamese side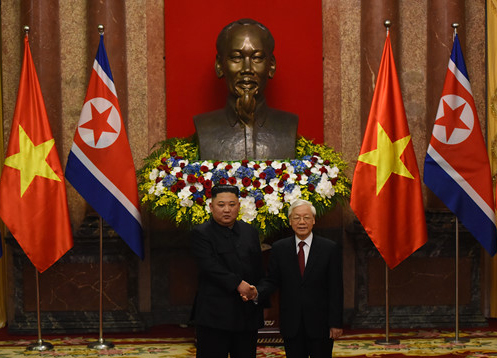 The two leaders shake hands before their talks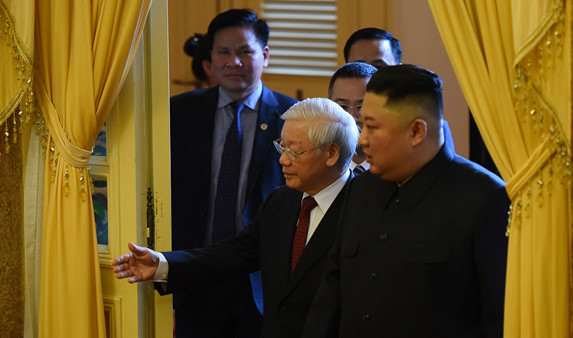 The Presidential Palace is a three-storey structure located on the north of President Ho Chi Minh Mausoleum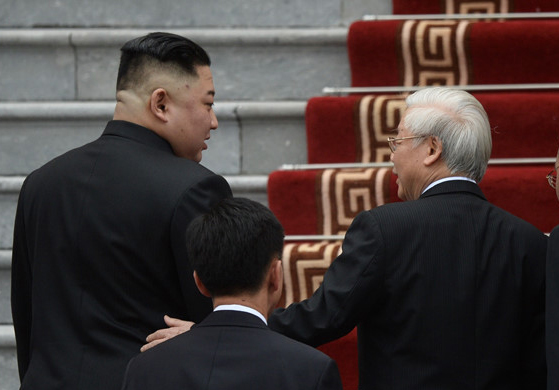 The two leaders hold talks after the welcome ceremony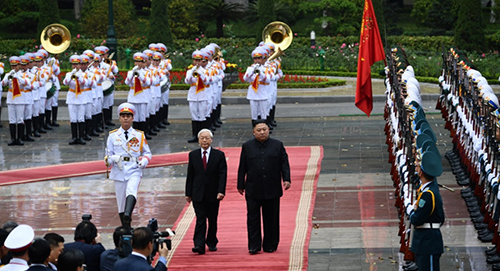 The pair inspect the Guard of Honor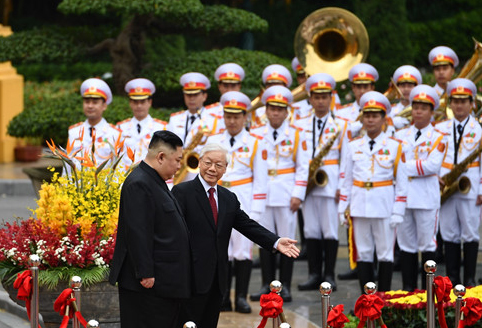 Party General Secretary Nguyen Phu Trong invites the DPRK leader to inspect the Guard of Honor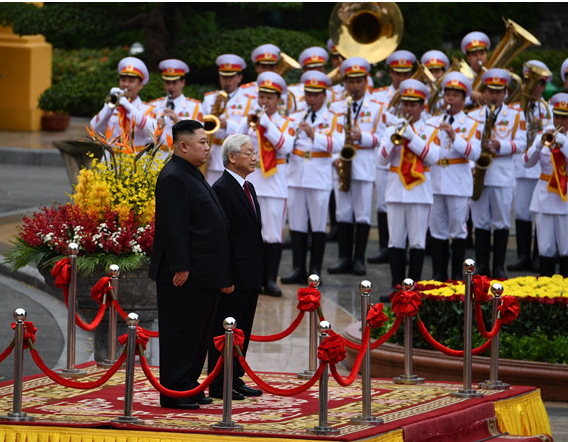 The official welcome ceremony starts at 3:30pm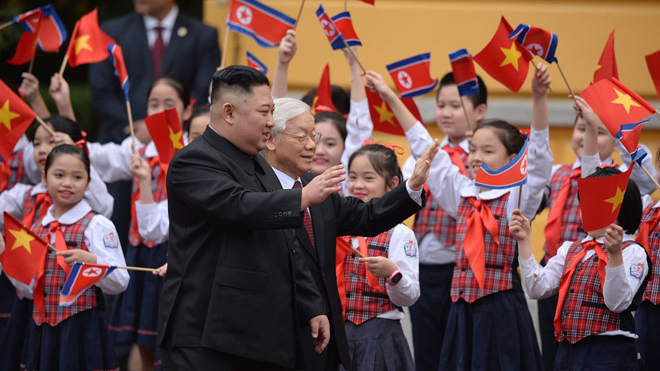 They wave hands at Hanoian pupils who wave Viet Nam and the DPRK flags to welcome the DPRK leader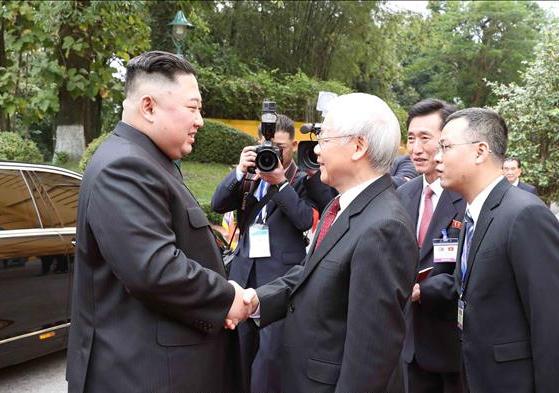 Party General Secretary Nguyen Phu Trong welcomes the DPRK leader Kim Jong un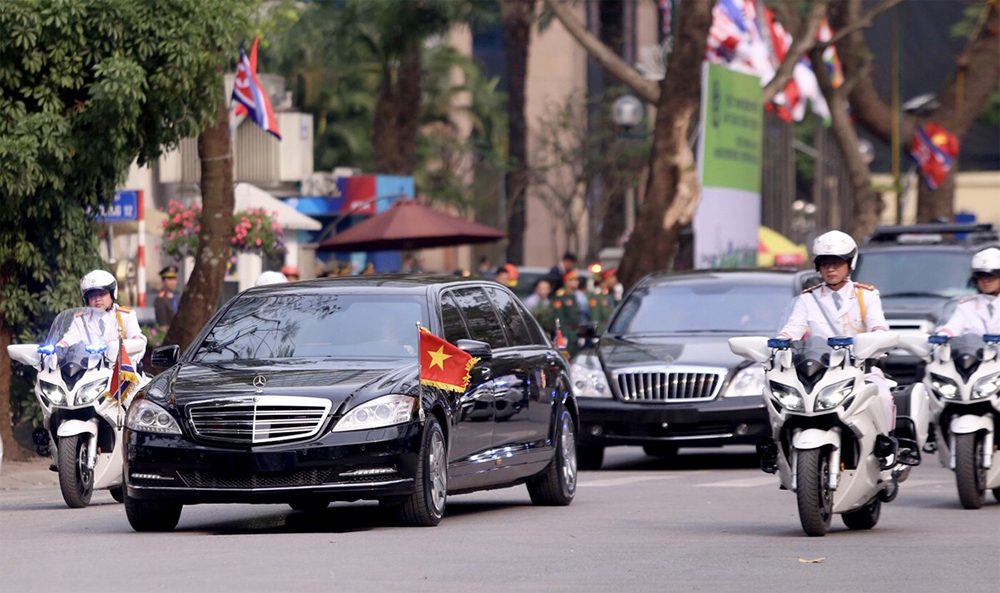 The DPRK leader is one way to the Presidential Palace
They wave national flags of Viet Nam and the DPRK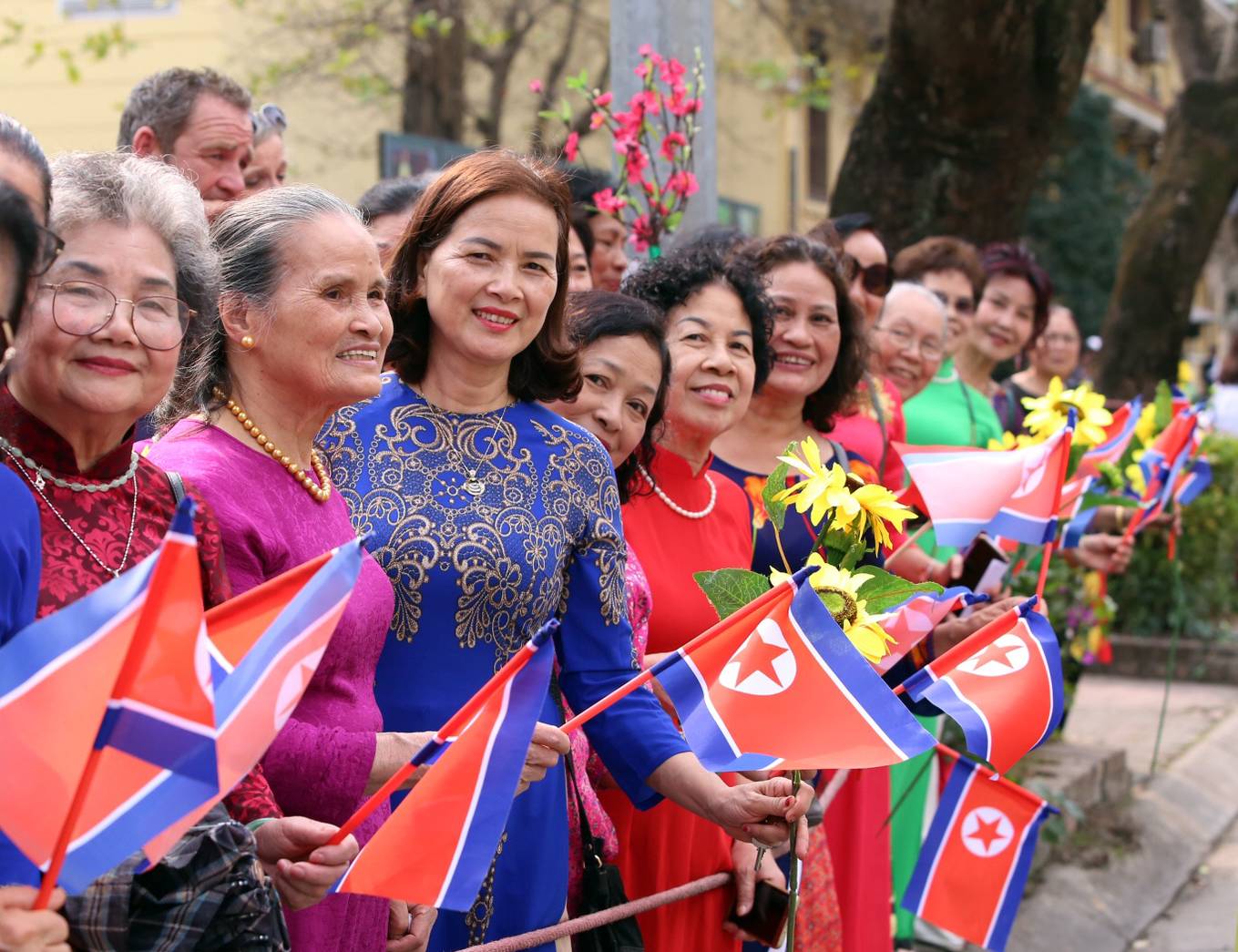 Vietnamese people stand at at roadside to welcome the DPRK leader Kim Jong un
Guard of Honor at the Presidential Palace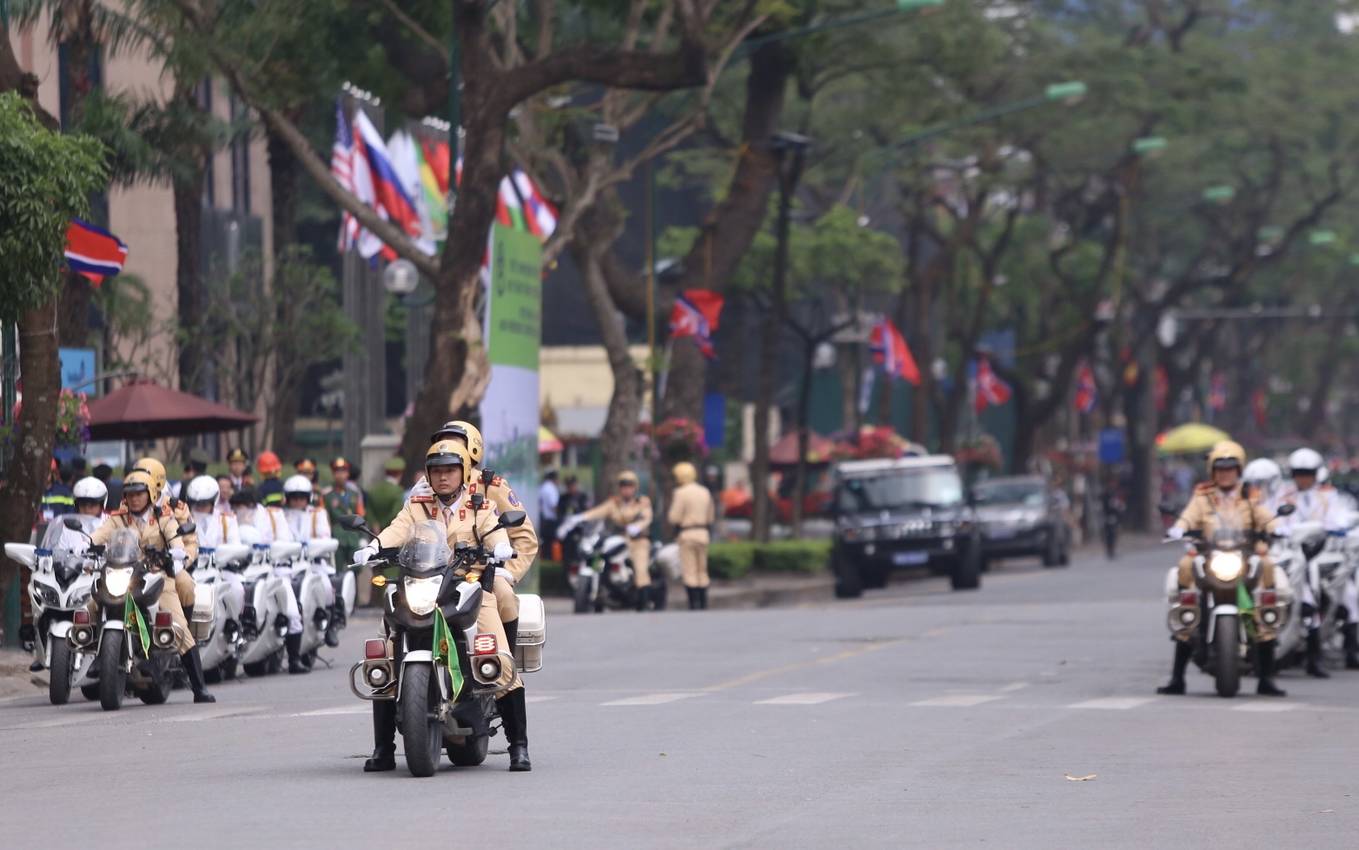 Police force is ready to lead the escort delegation from Melia hotel to the Presidential Palace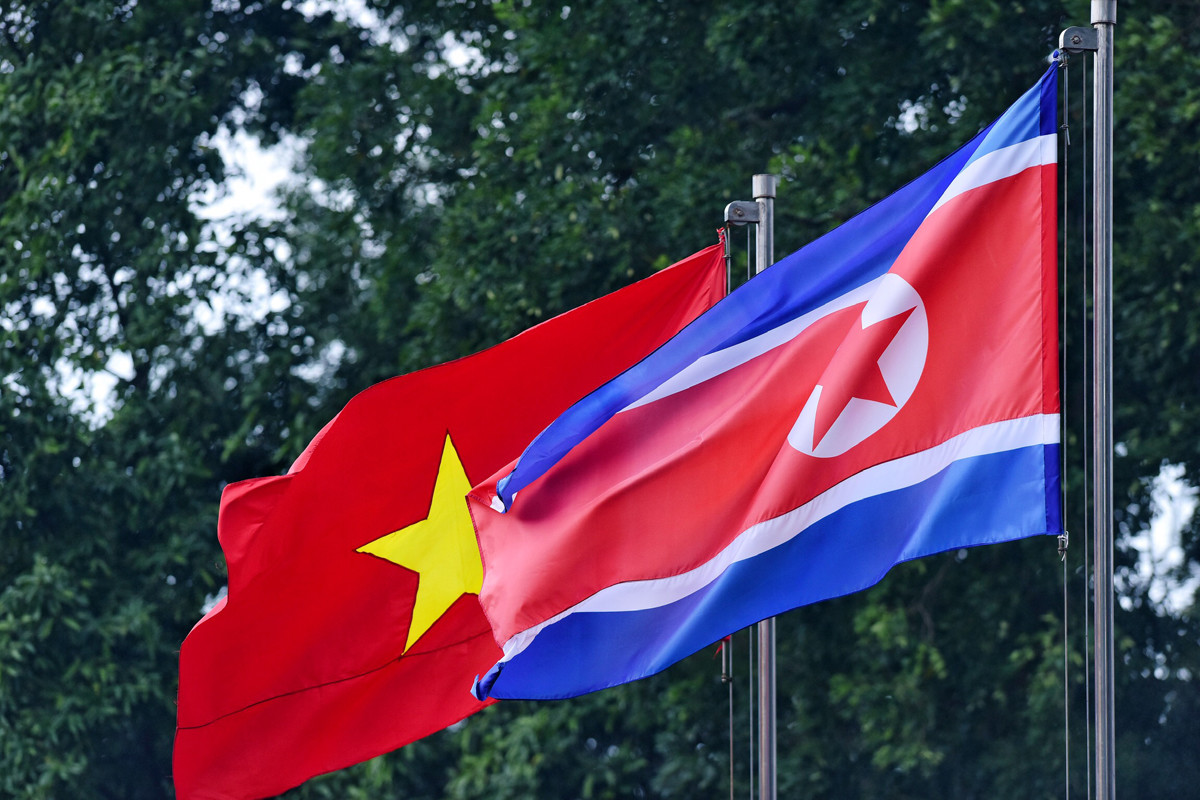 National flags of Viet Nam and the DPRK flying at the Presidential Palace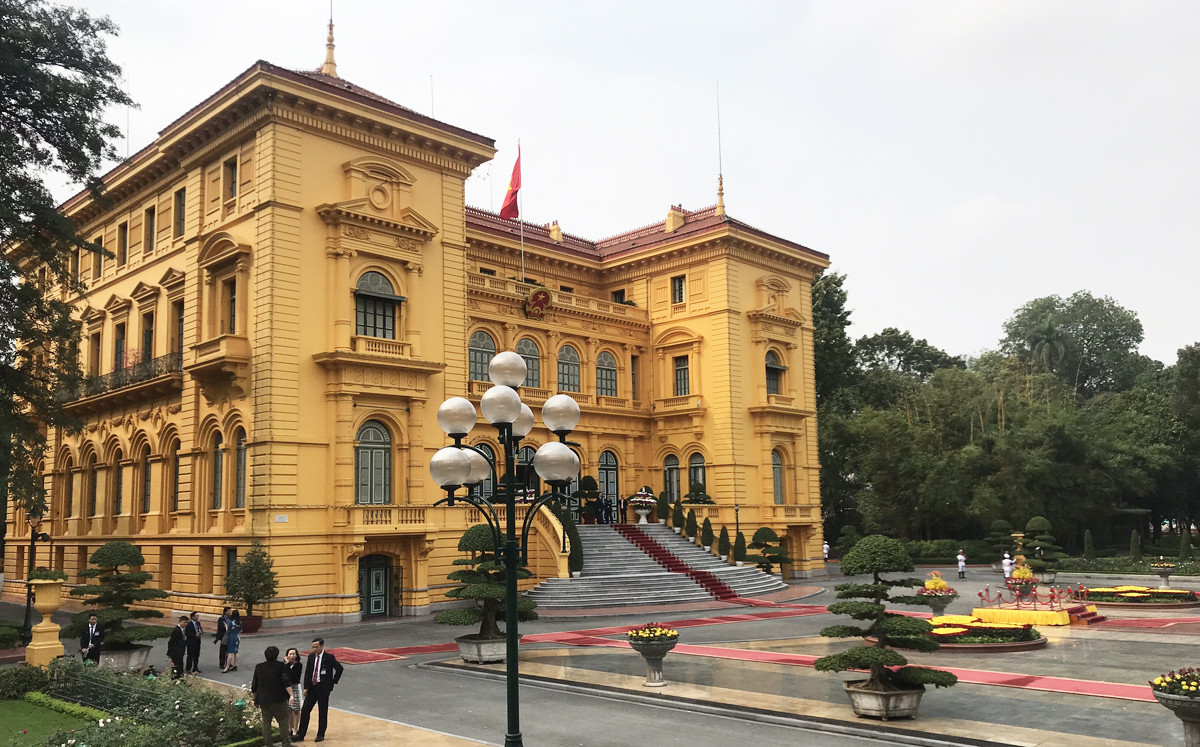 The Presidential Palace in Ha Noi
By Ngoc Van