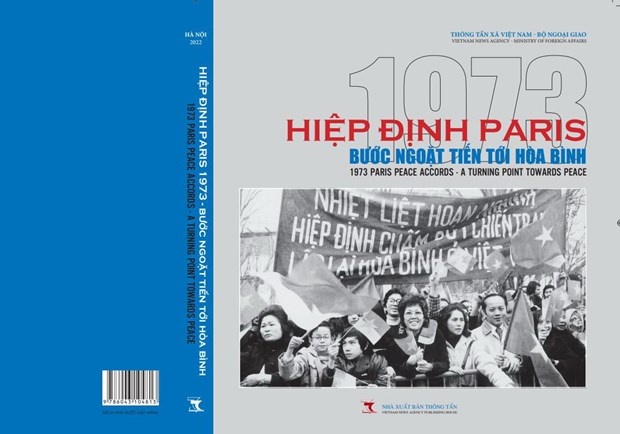 The book, compiled by the Viet Nam News Agency Publishing House and published in the first days of the new year 2023, helps readers get closer to historical events, information marking a glorious chapter in Viet Nam's revolutionary history and the "fight-and-talk" strategy employed by Viet Nam.
The Vietnamese-English bilingual book spotlights the negotiations and signing of the agreement in 1973 – a glorious feat of arms won by the Vietnamese diplomatic sector during the fight against the US, with invaluable lessons in diplomatic struggle drawn.
The signing mirrored the outstanding strides of the Vietnamese diplomatic sector in the Ho Chi Minh era. Also, it was seen as an essential turning point in the struggle by the Vietnamese people and an important premise for the liberation of the south and national reunification two years later.
The editorial team has collected and selected more than 260 photos and documents from national archives, Viet Nam News Agency, domestic museums, newspapers, magazines, and individuals present in the negotiations.
Notably, the book includes an article by Nguyen Thi Binh, former Vice President, former Minister of Foreign Affairs of the Provisional Revolutionary Government of the Republic of South Viet Nam and former head of its negotiating team. She was one of the four signatories of the agreement.
The book is 196-page thick (23x25 cm), hardcover, printed on high-quality paper and presented with dignity. This is a meaningful gift on the occasion of the 50th anniversary of the signing of the Agreement and the New Year of the Cat 2023./.