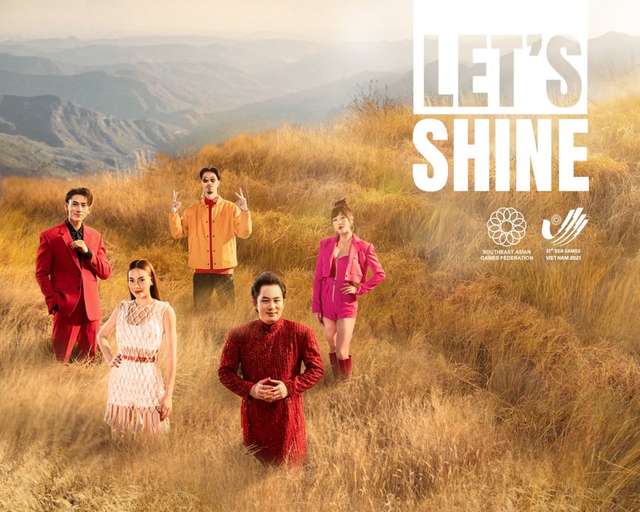 "Let's Shine", composed by songwriter Huy Tuan, was selected among hundreds of songs sent to the organizer. It's a slow-tempo, upbeat song that focuses on several topics like spirit in sports, the pride of Viet Nam, unity and embracing the youth.
SEA Games 31, with 40 sports, will take place from May 12 to 23. It will be held in Vietnam's 12 northern provinces and city: Ha Noi, Hoa Binh, Bac Giang, Quang Ninh, Bac Ninh, Vinh Phuc, Hai Phong, Ninh Binh, Nam Dinh, Phu Tho, Ha Nam and Hai Duong. There will be around 10,https://seagames2021.com000 participants.
The motto for SEA Games 31 will be "For A Stronger Southeast Asia", while the mascot will be the Saola (also called Asian unicorn), one of the rarest animals in the world that can only be found in Viet Nam and some areas of Laos. It's a symbol of strength, pride and agility.
Here after are official channels of SEAN Games 31:
https://seagames31.webthethao.vn;
https://www.facebook.com/SEAGames31.Vietnam2021;
Facebook: https://www.instagram.com/seagames31_vietnam2021;
Instagram: https://www.youtube.com/channel/UCJ7ptXFutC92As7H311CuBQ;
Youtube: https://www.tiktok.com/@seagames31official;
TikTok: https://www.tiktok.com/@seagames31official.