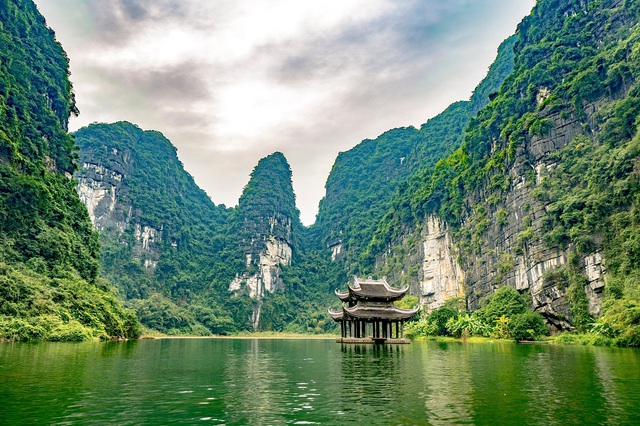 The magazine published a list of 12 impressive tourist destinations in Asia that have appeared in a number of classics, blockbusters and beloved films in the region.
According to Travel+Leisure, the Ninh Binh area is known as the inland cousin of Ha Long Bay.
The Trang An area where scenes were shot is listed as part of a UNESCO World Heritage area, which has several unique Buddhist pagodas and temples, the magazine noted.
Situated around two hours from the capital city of Ha Noi, Ninh Binh was home to the ancient capital of Hoa Lu during the reign of the Dinh Dynasty (968-980). It was overlooked by foreign tourists for years until "Kong: Skull Island" was filmed there, giving it a global reputation.