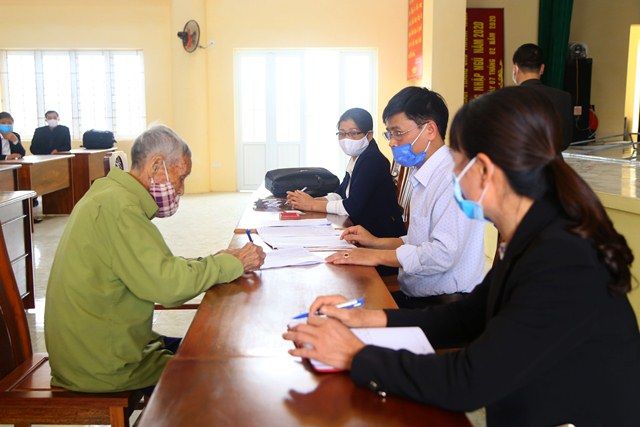 As of May 20, as many as 15.6 million people are approved to receive financial support due to the COVID-19 pandemic, according to the Ministry of Labor, Invalids and Social Affairs.
The figure includes 11.8 million who are people with meritorious services to the revolution, poor and near-poor households. They will be the first to receive the support.
The rest are laborers working at enterprises, laborers without labor contracts and household businesses at 47 localities will also be provided with financial support.
As much as VND17,500 billion have been spent for this effort, of which VND7,126 billion were financed for 6.7 million policy beneficiaries.
More than 1,010 firms hiring laborers have been allowed to temporarily cease to contribute to pension and survivorship funds for 94,100 laborers, with the expenditure of more than VND360 billion.
A total number of 192,000 laborers have been supported with unemployment benefits, worth nearly VND2,000 billion.
Earlier, the Government has passed a VND62 trillion (US$2.6 billion) financial support package for poor people and businesses affected by the COVID-19 pandemic.
The package, approved by Prime Minister Nguyen Xuan Phuc, is expected to support 20 million people.
The financial support will be provided over at least three months until June. Of the VND62-trillion package, nearly VND36 trillion (US$1.55 billion) will be taken from the central government and local administration budgets.
As of early May 27, Viet Nam has confirmed 327 COVID-19 infection cases, of whom 278 have been cleared of the virus and recovered.
By Thuy Dung