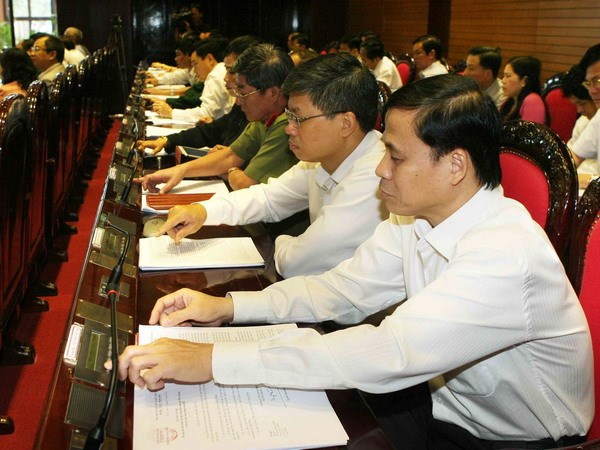 NA deputies vote for the 2014 budget estimate resolution - Photo: VNA
According to the Resolution, total budget collection would touch VND 782.7 trillion (US$ 367.8 billion) and total budget spending would be VND 1,006.7 trillion (US$473.1 billion). Overspending would value at VND 224 trillion (US$ 105.2 billion), representing 5.3% of the country's GDP.
The NA asked the Government to reinforce the monitoring of financial rules, apply tight fiscal policies, and restructure budget collection and spending in line with the monetary policies in order to maintain macro-economic stability.
The State management and public apparatus must exercise thrift practice in spending, trim personnel, and take into consideration work performance when allocating funding.
The Government would have to cut spending on seminars, conferences, foreign tours, festivals, anniversaries, ground-breaking ceremonies, inauguration ceremonies, other unnecessary expenses, and purchase of public cars.
The same day, the NA also passed a Resolution adjusting the State budget estimate for 2013./.
By Khanh Phuong