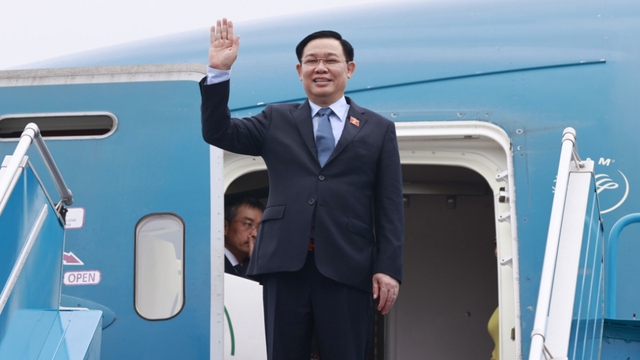 The visit is made at the invitation of Speaker of the House of Representatives Milton Dick and President of the Australian Senate Sue Lines.
The top legislator is accompanied by Secretary General of the NA and Chairman of the NA Office Bui Van Cuong, Chairman of the NA's Foreign Affairs Committee Vu Hai Ha, Chairman of the NA's Law Committee Hoang Thanh Tung, Minister of Planning and Investment Nguyen Chi Dung, Minister of Education and Training Nguyen Kim Son, among others.
Since the two nations upgraded their ties to Strategic Partnership in 2017, both sides have effectively promoted cooperation in various areas and maintained the exchange of delegations and high-level contacts.
Despite impacts of the COVID-19 pandemic, the two-way trade grew nearly 50 percent to US$12.4 billion in 2021 and 31.5 percent to US$12 billion in the first nine months this year.
On October 25, Australia announced its budget for the 2022-2023 fiscal year. Accordingly, the country will increase ODA for Viet Nam to AUD92.8 million compared to AUD78.9 million in the 2021-2022 fiscal year.
In the fight against COVID-19, Australia provided over 26.4 million vaccine doses for Viet Nam, including 12 million doses for adults and over 14.4 million doses for children, becoming the second biggest vaccine provider for Viet Nam after the U.S.
The NA Chairman's official visit to Australia is expected to foster the relationship between the two parliaments, creating impetus for enhancing the substantive and effective cooperation across all sectors, binging practical interests for their peoples.