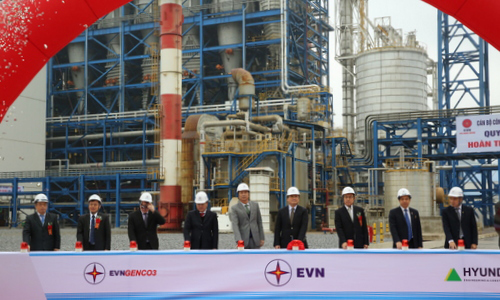 Photo: VGP
Speaking at the commercial operation ceremony, Deputy PM Hoang Trung Hai underlined the importance of the project in ensuring electricity supply for the national grid.
The coal-fired plant has two turbines with total capacity of 1,080 MW and is expected to general 6.5 billion kWh annually.
Especially, the plant uses circulating fluidized bed technology suitable for low-quality anthracite coal available in Quang Ninh. It is also expected to reduce greenhouse gas emissions.
This is one of the two plants under the Mong Duong Power Center and part of the national electricity development plan for 2006-2015./.
By Thuy Dung