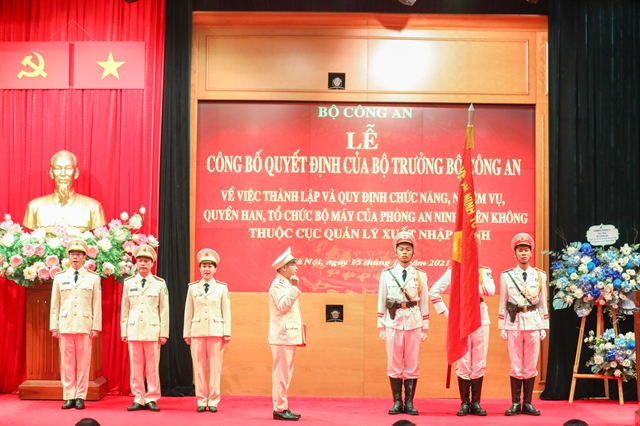 The Ministry of Public Security (MoPS) officially establishes an air marshal unit under the Immigration Department
The airborne security force bears the responsibility for collecting, synthesizing, analyzing, evaluating and forecasting the situation related to acts that threaten security and safety of Viet Nam's civil aviation.
The force will give advice to and propose the Immigration Department on guidelines and plans to proactively detect acts of terrorism.
It will also coordinate with flight crews in handling unlawful interference or unexpected situations.
In special cases, the airborne security force can require the Immigration Department to suspend flights when there were possibilities of terrorist attacks or unlawful interference.

This force will coordinate with the Ministry of Public Security and the aviation industry to escort people who were extradited or serving prison sentences from abroad to Vietnam and vice versa, expulsed foreigners, Vietnamese deported people or those wanted by Interpol.
The Ministry of Public Security will be in charge of recruiting and training officers to enforce in-flight security.
By Khanh Phuong