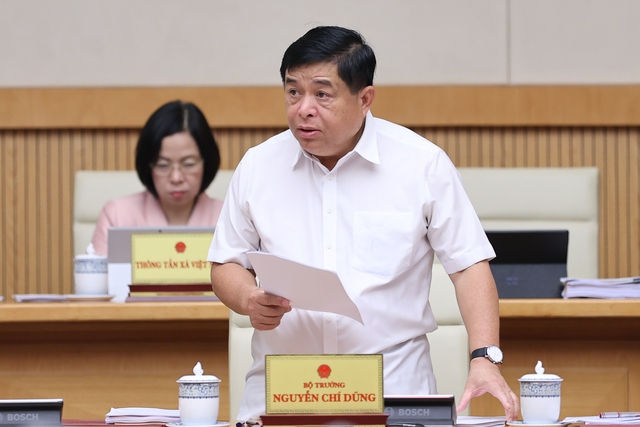 Nguyen made the above remarks while addressing the Cabinet meeting which was held in Ha Noi on September 9 to review socio-economic situation in the first eight months this year.

He said the consumer price index grew 2.96 percent in August and 3.1 percent in the January-August period.
Foreign direct investment inflows to Viet Nam increased by 8.2 percent year-on-year to nearly US$18.15 billion in the reviewed period, in which newly registered capital rose 39.7 percent to US$8.87 billion.
New business registration reached a record high of more than 103,000 firms in the first eight months, including more than 14,000 firms established in August alone, representing a year-on-year increase of 17.9 percent and a month-on-month growth of 14.05 percent.
Viet Nam welcomed more than 7.8 million international visitors in the first eight months of 2023, equivalent to 97.5 per cent of the year's target.
The Southeast Asian nation's purchasing managers' index hit 50.5 in August for the first time in six months as some signs of recovery in demand supported by renewed increases in both new orders and production.
In its recent global connections survey, HSBC said Viet Nam remains an attractive destination for foreign businesses and its economic resilience and competitive wages rank foremost in luring international firms.
According to the survey, 27 percent of respondents said that Viet Nam's skilled workforce has been identified as one of the most attractive attributes for foreign businesses, pointing to the country's appeal as a manufacturing base. The same percentage are attracted by Viet Nam's growing consumer market, highlighting the appeal of increasing consumer prosperity.
Meanwhile, 23 percent of those held that the country's growing digital economy is also a key selling point for international business expansion. Many respondents said they were attracted by its high smartphone penetration rate and vibrant start-up sector.
Tim Evans, CEO of HSBC Viet Nam said, Viet Nam which has become known for its rapid economic growth also stands out as one of the top performers in the ASEAN region given its strong economic resilience during and after the COVID-19 pandemic.