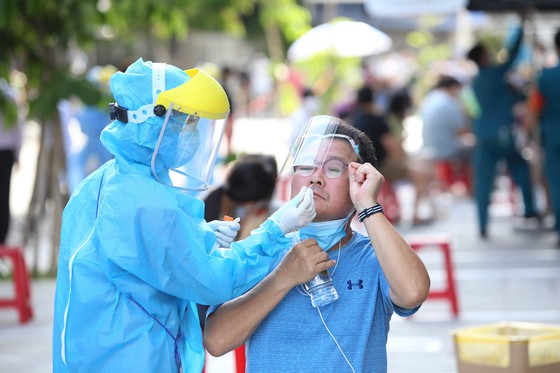 Illustration photo
The southern province of Quang Nam planned to perform random testing for SARS-CoV-2 at medical establishments, tourism sites, industrial parks, markets, supermarkets, railway stations, and airport.
Local residents are asked to wear face masks at public places. Border military and police forces are requested to closely control border gates and prevent illegal entrants.
In the central province of Thua Thien-Hue, the Department of Health formulated 23 task forces and is rashly finalizing its vaccination scheme on schedule (before May 5).
The central province deployed 36 checkpoints with over 240 soldiers to prevent illegal entrants across over 89 kilometers of border line with Salavan and Sekong provinces of Laos.
The central coastal province of Ninh Thuan decided to temporarily suspend bars and karaoke parlors from April 29 to May 3 for fears of virus infections. The province also suspended reception of over-night stayed visitors during the national holiday (April 30 and May 1).
In addition, a series of localities cancelled festivals, cultural activities, and sports which involve mass gatherings during the national holiday.
Earlier, an array of localities including Ha Noi, HCMC, Quang Ninh, Da Nang, Khanh Hoa decided to postpone their fireworks displays.
Prime Minister Pham Minh Chinh ordered ministries, agencies and cities and provinces' People's Committees to stay vigilant and drastically, synchronously and effectively implement COVID-19 prevention and control measures in an official dispatch issued on April 23.
So far, Viet Nam documented 2,865 cases of coronavirus infection, 2,516 recoveries, and 35 fatalities.
The Health Ministry continuously warns about the high risk of the pandemic to spread to Viet Nam, and calls upon people to remain proactive in pandemic prevention and control by continuing to wear face masks when going out, disinfecting frequently, maintaining a safe distance, refraining from mass gatherings, and making medical declarations./.
By Kim Anh