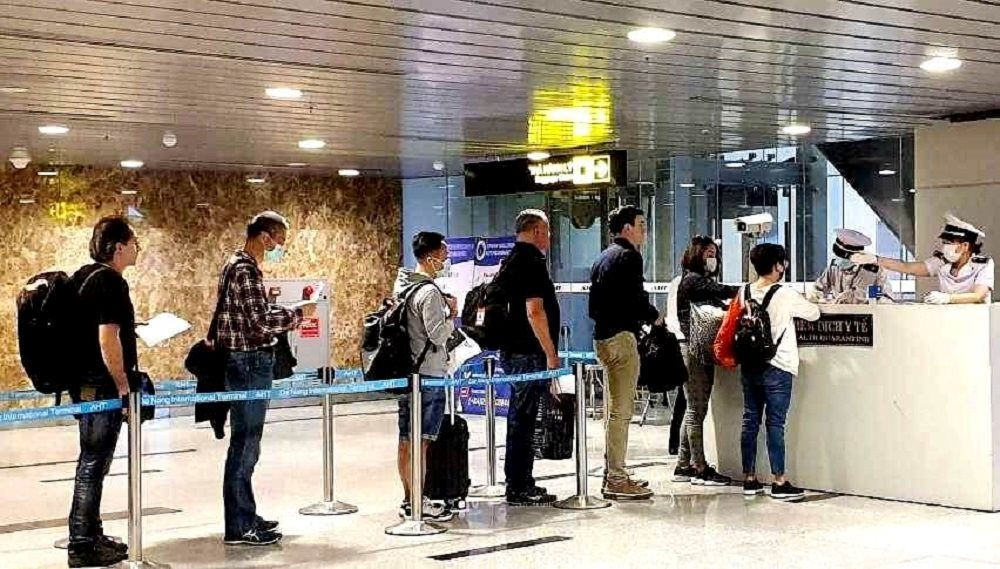 Illustration photo
>>> First int'l commercial flight takes off after six-month suspension due to COVID-19
>>> Gov't approves resumption of six int'l air routes
The arrivals include diplomatic and official passport holders, investors, high-tech workers, business managers, international students, and family members of Vietnamese citizens.
Prior to their entry, inbound travellers shall have to register if they wish to stay at hotels or other accommodations selected by provincial/municipal People's Committees.
Inbound travellers shall be required to have certificate of a negative COVID-19 RT-PCR test issued within three to five days prior to their entry.
Upon arrival, inbound travellers are requested to show the certificate of a negative COVID-19 RT-PCR test, shall receive temperature screening and undergo quick COVID-19 test at port of entry (if any). Inbound travellers will then be taken to quarantine facility as they have registered before departure.
During their stay at quarantine facility, inbound travellers shall undergo COVID-19 RT-PCR test. Those who are tested positive for the virus shall be taken to medical establishment for concentrated quarantine and treatment.
All inbound travellers shall receive the second test on the sixth day since the date of entry or immediately after displaying any suspected signs.
Statistics showed that over 93,000 foreign workers have been licensed to work in Viet Nam but nearly 22,000 of them have been unable to return yet.
Viet Nam halted the entry of foreign nationals on March 22 and suspended international flights on March 25.
As the COVID-19 pandemic has been brought under control, the Vietnamese Government has recently approved the resumption of six commercial air routes to Guangzhou (China), Taiwan (China), Seoul (the Republic of Korea), and Tokyo (Japan) from September 15, and to Phnom Penh (Cambodia) and Vientiane (Laos) from September 22.
As of 6:05 pm on September 21, Viet Nam had 1,068 COVID-19 patients, including 947 recoveries and 35 fatalities, according to the National Steering Committee for COVID-19 Prevention and Control./.
By Huong Giang