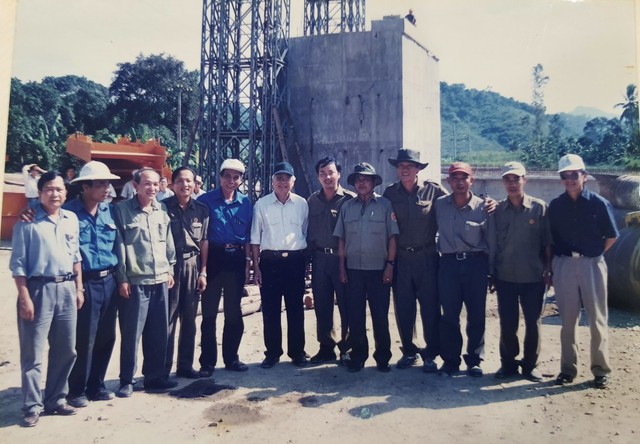 As Secretary of the Party Committee in Ho Chi Minh City, Mr Kiet helped the city overcome numerous difficulties and recover the economy, and greatly contributed to Viet Nam's economic reforms in the 1990s.
In April 1982, Secretary of the Ho Chi Minh City Party Committee Vo Van Kiet became Deputy Chairman of the Council of Ministers and Chairman of the State Planning Committee. These years were a period of highly centrally planned economy.
After Mr Vo Van Kiet returned as Chairman of the State Planning Committee, the planning work was adjusted more flexibly, expanding the business initiative - production for the establishment. Besides the state ordinance planning system, there were also plans 2 and 3.
Vo Van Kiet served as Chairman of the Council of Ministers (now Prime Minister) from 1991-1997.
Prime Minister Vo Van Kiet was the "general engineer" of many important projects of the country such as: Tri An, Thac Mo, Yaly hydroelectric power plants, 500 KV North - South super high voltage transmission line, Ho Chi Minh road , Lang - Hoa Lac highway and many other great programs.

In the early 1990s, the southern region faced a serious power shortage. Prime Minister Vo Van Kiet requested the construction of a 1,500 kilometer 500kv transmission line, connecting 14 cities and provinces. Construction began in April, 1992, and was completed 2 years later.
"Prime Minister Vo Van Kiet's decision to construct the 500kv transnational power line helped to ensure energy security and economic growth, and created jobs for thousands of workers. His decision greatly contributed to national development," said Engineer Ho Anh To, who was in charge of building the southern section of the transmission line.
During the collapse of the Soviet Union and Eastern European socialist countries, with his keen political sense, he realized that history had turned the page, times had changed. To get out of the predicament, Viet Nam needed to have new political thinking, and know how to create new relationships.

In 1988, Mr Vo Van Kiet left the State Planning Committee. Although his time with the Committee was not too long, he made a lasting impression here, which still has a profound influence to this day.
Just a few months later, in June 1993, Vo Van Kiet went to declare relations with Western Europe, first of all France, Germany and Belgium.
During this trip, he had working sessions with leaders of many European countries and reached basic agreements. That was, the two sides would set up a negotiating team to sign a framework agreement on cooperation.
Former Prime Minister Vo Van Kiet was a visionary, and always encouraged his cadres to "dare to think, dare to do, dare to take responsibility".