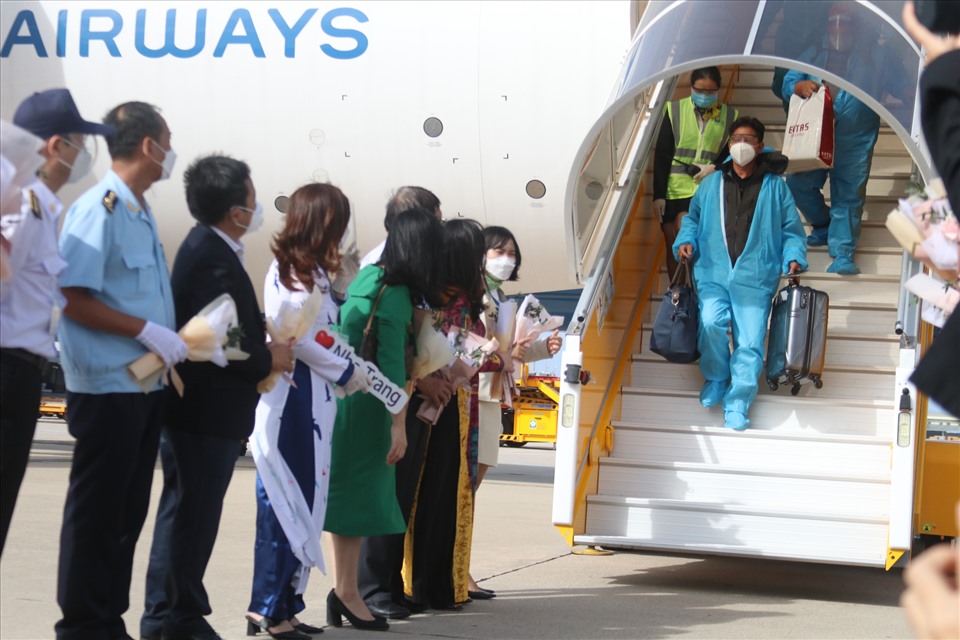 Khanh Hoa welcomes first foreign visitors after two-year tourism closures due to the pandemic
The Khanh Hoa Tourism Department cooperated with Bamboo Airways to host a welcoming ceremony for the tourists including 43 Americans and Canadians and the rest being overseas Vietnamese with American citizenship.
Upon their arrival, the tourists were taken separately through immigration procedures and health screening and then to an isolated resort in the beach town of Nha Trang within seven days.
They will stick to an itinerary prepared by a travel company.
The central coastal province of Khanh Hoa is expected welcome some 9,350 international tourists on board 48 flights from now until the end of 2021, said Nguyen Thi Le Thanh, director of the provincial Department of Tourism.
The province had allowed 35 lodging facilities to serve international tourists with a Covid vaccine passport
These foreign guests come from the Republic of Korea, Russia, the Philippines, Japan and Cambodia.
Besides Khanh Hoa, Quang Nam and Kien Giang's Phu Quoc Island have also begun to receive international tourists coming via the vaccine passport program.
Da Nang and Quang Ninh are also ready to receive international guests this year.
Earlier, Viet Nam planned to welcome international visitors from November this year. The first phase starts only for those using 'combo packages' (airline ticket, COVID-19 testing fee, food and stay at a hotel for quarantine, with visits to select destinations).
The second phase starting from next year expects to see more international air routes and more destinations re-open.
In the third phase, full re-opening will be decided based on the pandemic development and the results of the two previous phases./.
By Khanh Phuong