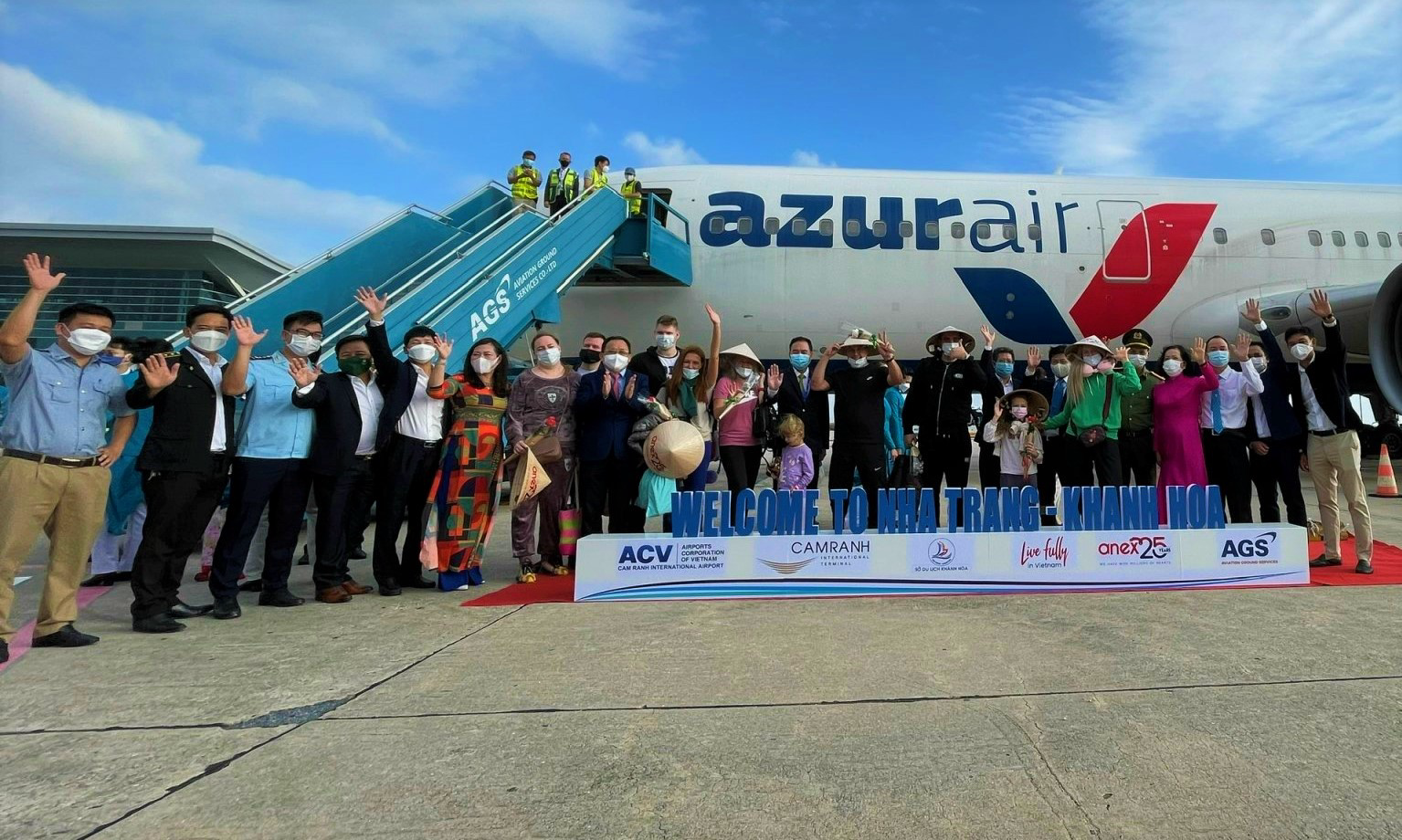 As many as 325 Russian tourists with vaccine passports arrive at Cam Ranh International Airport in the central province of Khanh Hoa on December 26, 2021.
This will mark the first group of Russian tourists after nearly two years of travel disruption caused by the COVID-19 pandemic.
Following the arrival of the first flight, the tour operator will organize 26 flights from December 26, 2021-March 23, 2022 to bring from 320-340 passengers per flight from Moscow, Russia to Nha Trang, Khanh Hoa.
After more than one-month implementation of the pilot programme to receive 'vaccine passport' holders in the first phase, Khanh Hoa welcomed nearly 3,000 tourists from the Republic of Korea, Japan and Malaysia.
Khanh Hoa tourism has been hard hit by the COVID-19 pandemic for the second consecutive year. In 2021, the province served about 643,000 visitors, including nearly 23,000 foreigners, posting a year-on-year plunge of 48.55 percent and 94.81 percent.
Besides Khanh Hoa, Quang Nam and Kien Giang's Phu Quoc Island have also begun to receive international tourists coming via the vaccine passport program.
Earlier, Viet Nam planned to welcome international visitors from November this year. The first phase starts only for those using 'combo packages' (airline ticket, COVID-19 testing fee, food and stay at a hotel for quarantine, with visits to select destinations).
The second phase starting from next year expects to see more international air routes and more destinations re-open.
In the third phase, full re-opening will be decided based on the pandemic development and the results of the two previous phases./.
By Hoang Ha