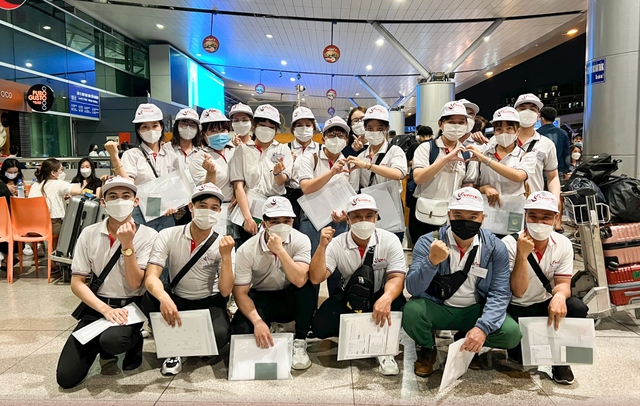 According to the Ministry of Labor, Invalids and Social Affairs, Viet Nam sent 97,234 workers abroad over the last eight months, equivalent to 88 percent of the target set for the whole year.
Japan was followed by Chinese Taipei with 41,654 workers; South Korea 1,944; China 1,163; Hungary 1,002; Singapore 964; and Romania 627.
In August alone, Japan was the largest importer of Vietnamese manpower as it welcomed 6,076 workers out of the total 12,000 laborers sent to work abroad.
It was followed by Chinese Taipei (4,498 workers), Hungary (200 workers), Singapore (164 workers), South Korea (145 workers), China (139 workers), and Romania (90 workers).
In July this year, the Department of Overseas Labor under the Ministry of Labor, Invalids and Social Affairs, and Japan's Wakayama Prefecture signed a Memorandum of Understanding on legal framework cooperation regarding sending Vietnamese workers to Japan.
Also in the month, JHL Viet Nam Group and Nozomi Japan signed a contract to deploy the Japanese standardized E-learning training program for medical caregivers in Viet Nam, opening up the opportunities for Vietnamese workers to work in Japan as personal care assistants for the elderly in the future./.