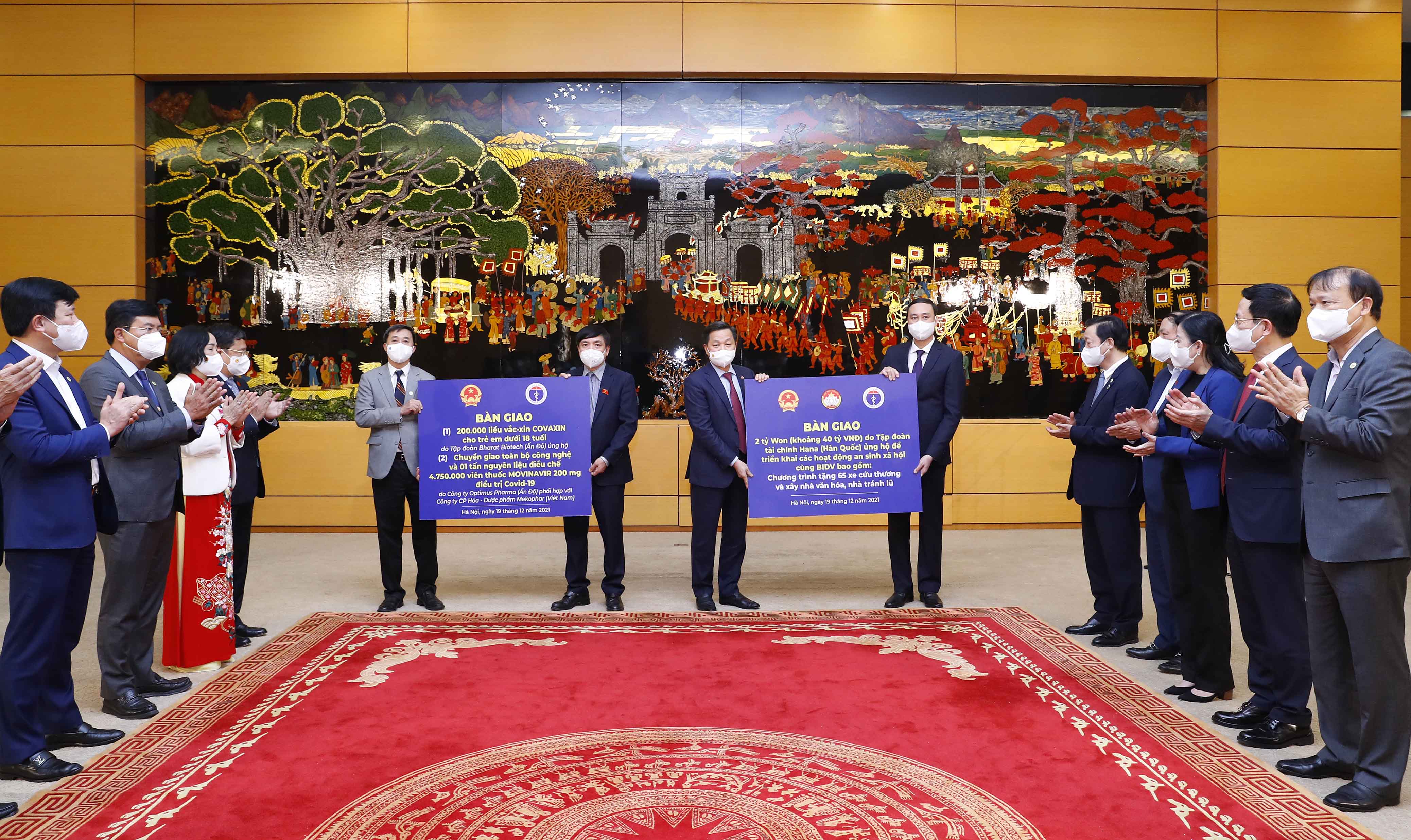 The handover ceremony of vaccine, equipment, medical supplies and funding after the official visit to the Republic of Korea and India by the high-ranking delegation of the National Assembly of Viet Nam.
This donation represents a gesture of goodwill to provide access to Bharat Biotech's WHO approved, indigenously-developed Covaxin to fight the Covid-19 pandemic across borders.
Covaxin got approval for emergency use in Viet Nam on November 10.
Bharat Biotech has completed Phase-2 and Phase-3 trials of Covaxin for children in the age group 2 to 18 years. The data has been submitted to the Central Drugs Standard Control Organisation (CDSCO) and the final approval is awaited.
The Office of the National Assembly handed over the vaccine donation as well as medical supplies provided by the Republic of Korea to relevant agencies.
Viet Nam is currently carrying out a COVID-19 vaccination campaign for teenagers aged 12 – 17. The Ministry of Health has already approved the Pfizer and Moderna vaccines, but only the Pfizer vaccine is available for the campaign.
So far, over 5 million eligible teenagers have been vaccinated against COVID-19, of whom five died as reported by Bac Giang, Ha Noi, Binh Phuoc, Son La, and Quang Tri.
On December 8, Prime Minister Pham Minh Chinh asked the Ministry of Health (MoH) to promptly build a plan for vaccinating children aged 5-11 against COVID-19, which will be submitted to the Politburo for consideration and making decision./.
By Kim Loan