The Party Congress reviewed the implementation of previous Congress' Resolution in association with the 35-year renewal process, 30-year implementation of the 1991 Platform, 10-year implementation of the 2011 Platform (amended) and implementation of the 2011-2020 socio-economic development strategy.
The Congress missioned to charter the socio-economic development orientations and tasks for 2021 - 2025, as well as the goals and orientations for 2030 and the national development vision to 2045.
It also reviewed the Party building work and the leadership of the 12th Party Central Committee, and elected a new Party Central Committee for the 13th tenure.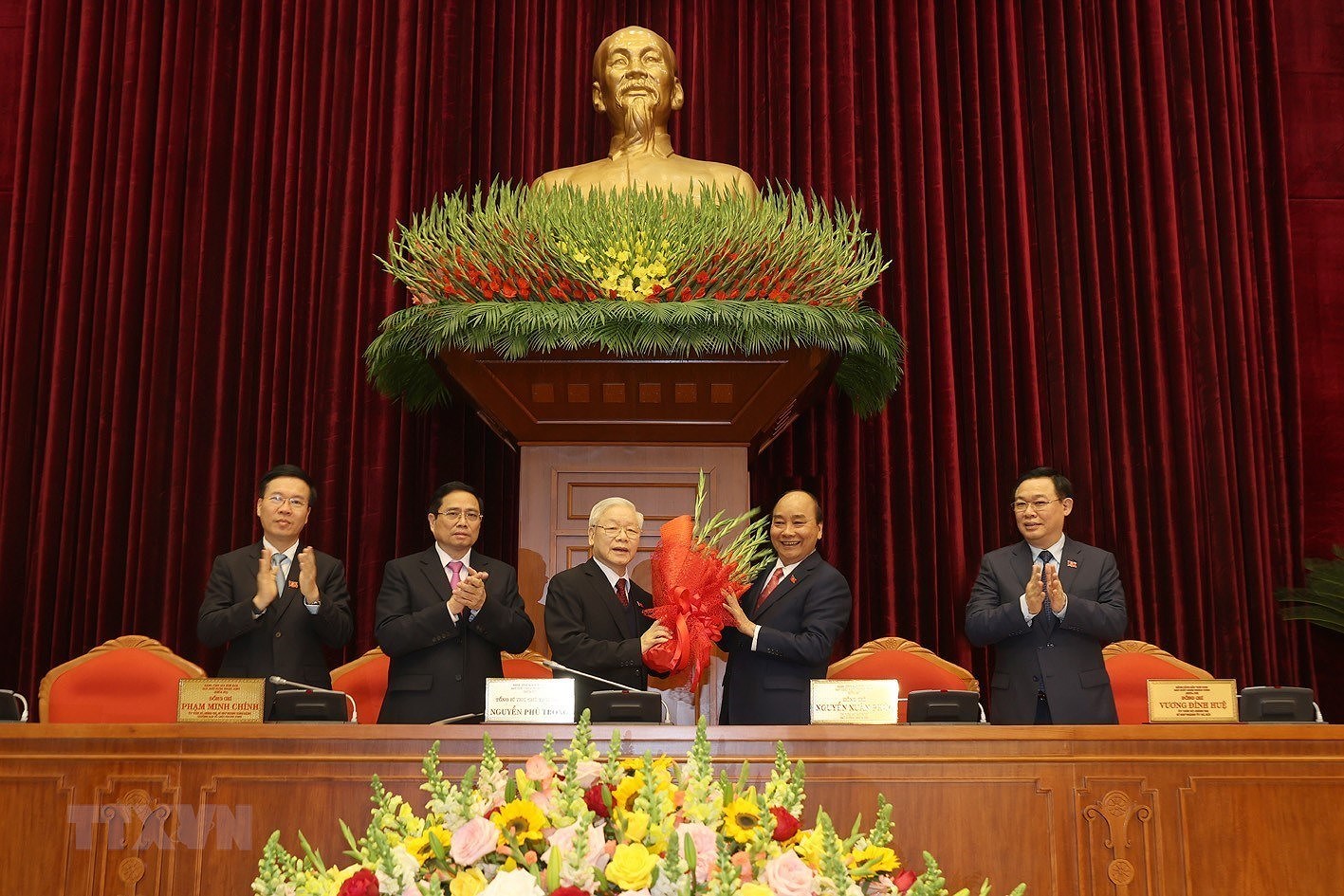 Prime Minster Nguyen Xuan Phuc (second from right) congratulates Nguyen Phu Trong upon his re-election as the General Secretary of the Communist Party of Viet Nam Central Committee, Ha Noi, January 31, 2021.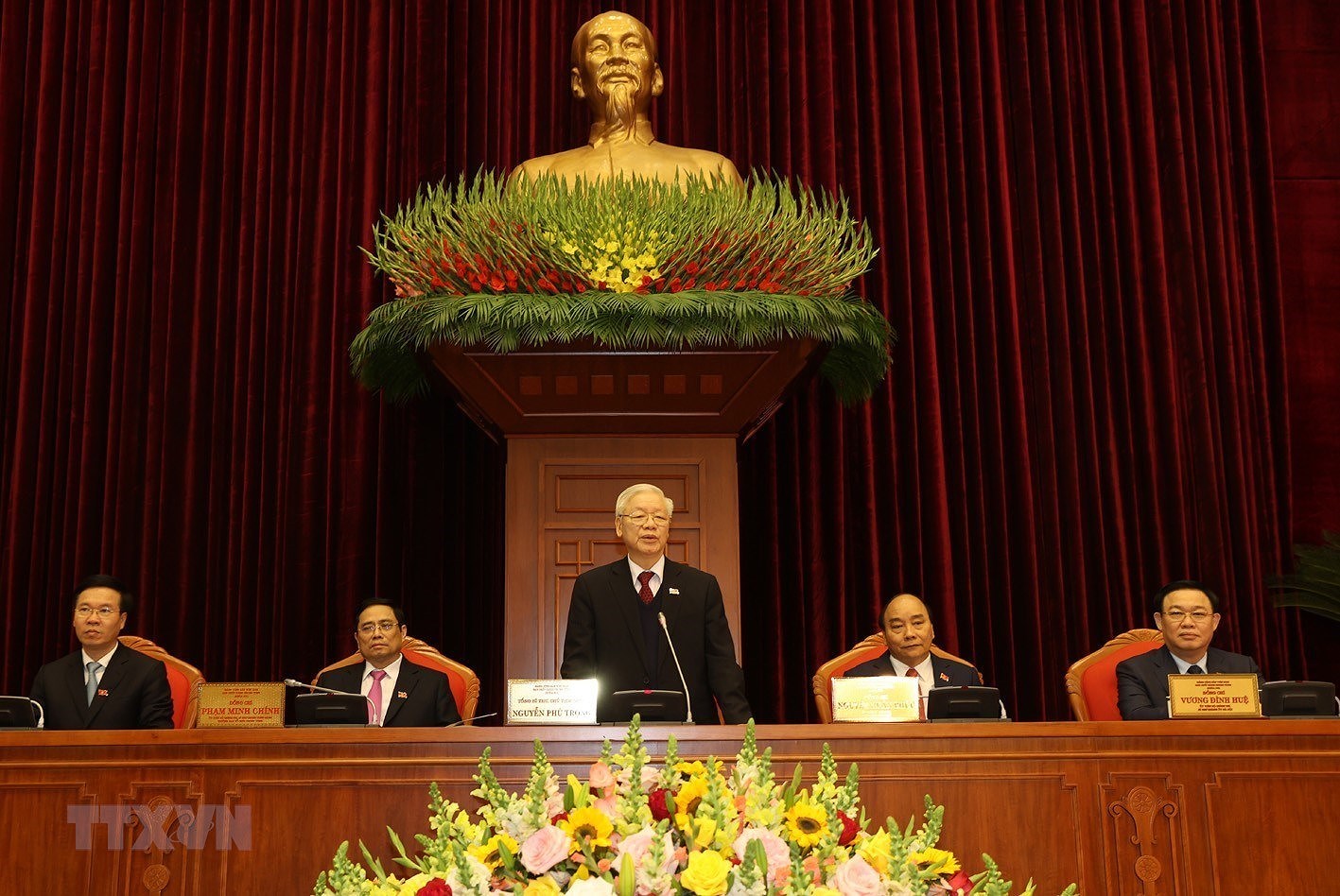 General Secretary of the Communist Party of Viet Nam Central Committee Nguyen Phu Trong (middle) speaks at the first plenum of the 13th Party Central Committee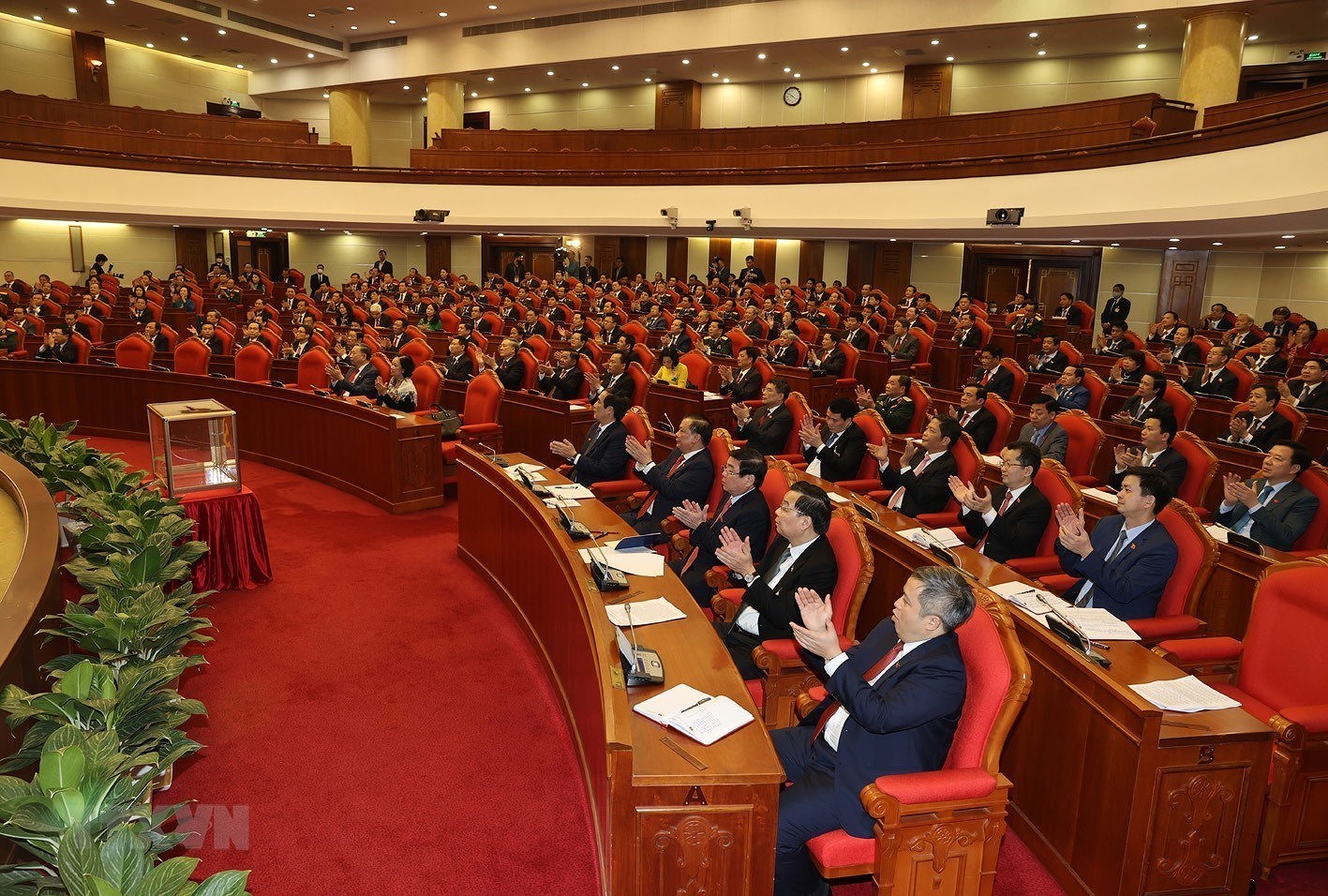 Earlier on Saturday, delegates to the 13th National Party Congress elects 200 members to the 13th Party Central Committee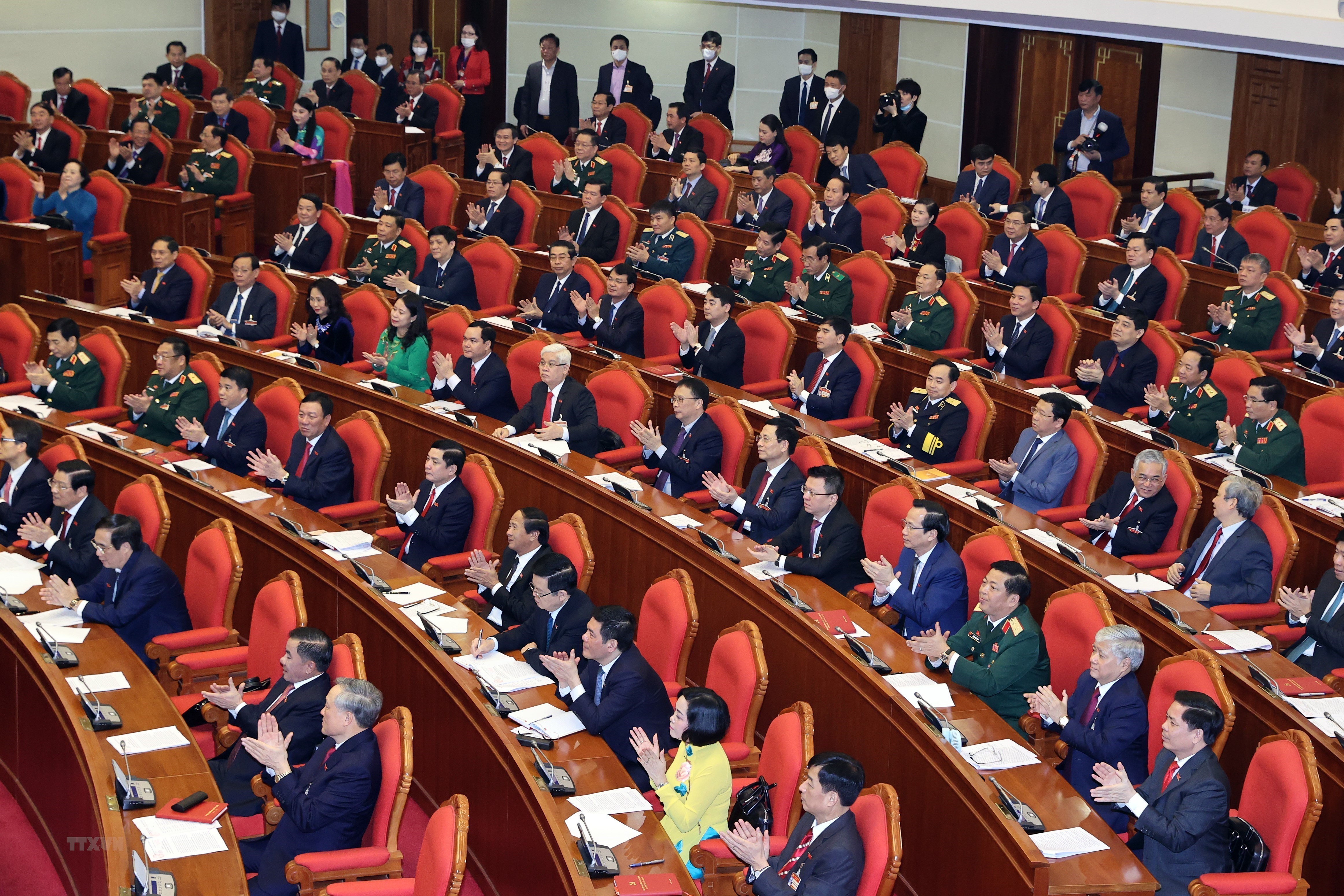 The newly-elected members include 180 official members and 20 alternate ones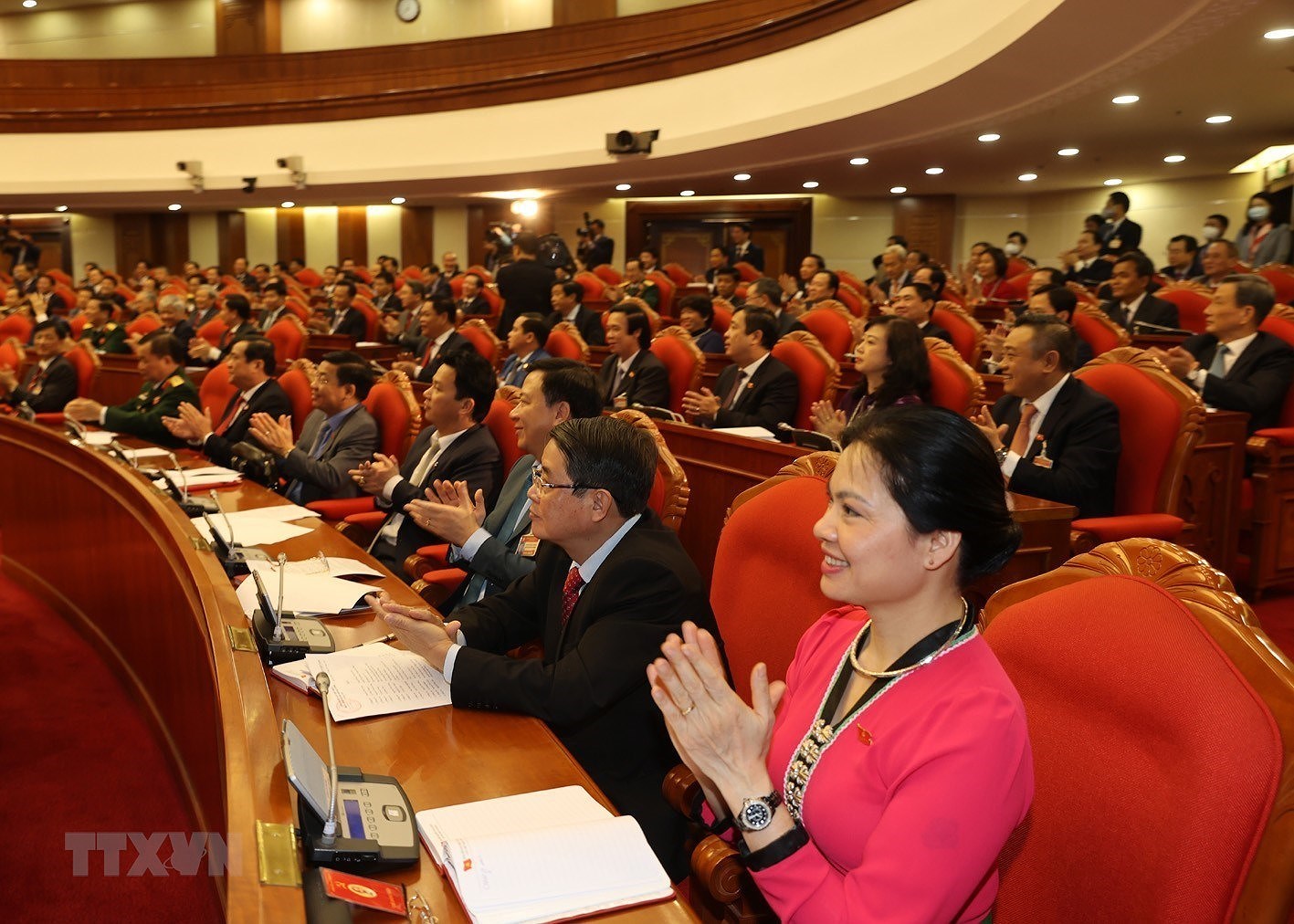 As many as 19 of the members of the 13th Party Central Committee are women
By Quang Minh