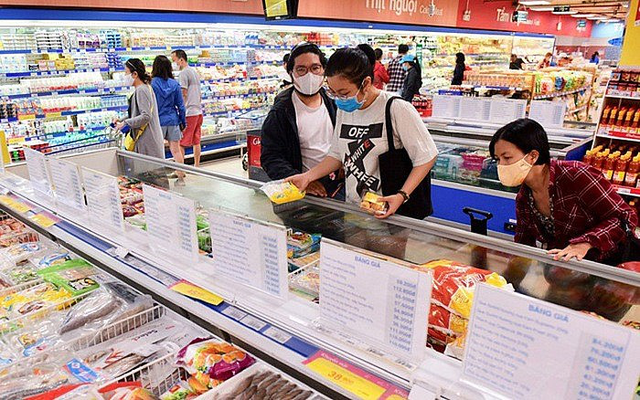 HSBC has lowered its forecast on Viet Nam's inflation rate in 2022 to 3.5 percent from its earlier prediction of 3.7 percent due to stable domestic food price, which is expected to help curb the country's headline inflation.
In Viet Nam, energy price inflation has also persisted for long. Transport prices hit a record high, surpassing food inflation to become the main driver of Viet Nam's headline inflation.
Despite rising energy prices, food inflation has remained moderate, helping control the overall increase in headline inflation so far, the report added.
Inflation in Viet Nam remains subdued
In a recent interview with the VGP, Mission Chief to Viet Nam and Division Chief in the IMF's Asia and Pacific Department Era Dabla-Norris said that inflation in Viet Nam has remained relatively subdued so far.
And this reflects three main factors. The first is that domestic demand is still recovering from the severe pandemic wave that Viet Nam experienced last year.
The second factor is the cut in the environmental tax, which has limited the pass through of international energy prices, and the third is relatively stable food and administered prices in Viet Nam.
The IMF projects inflation to be close to the State Bank of Viet Nam's 4 percent target for 2022.
And prolonged energy prices could push up production costs for firms, so the SBV would need to remain very vigilant and agile to emerging price pressures, she recommended.
It would be important at this stage to signal a strong commitment to its objective of price stability and to communicate the path of price increases coming from international and domestic sources, she noted.
A key for monetary policy would be to ensure that the higher fuel prices do not translate into higher prices of food and other commodities, underscored Era Dabla-Norris.