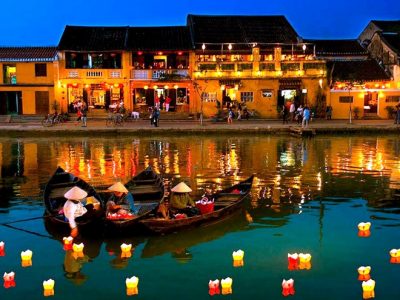 This is part of the World's Best Awards 2022 conducted by U.S. magazine Travel + Leisure.
With an overall score of 88.92 out of 100, Hoi An moved ahead of Peru's Cuzco, South Africa's Cape Town, the U.S.'s Charleston, Thailand's Bangkok, and Slovenia's Ljubljana.
Readers ranked the cities based on factors such as the quality of hotels and restaurants, cultural heritage, attractions, cuisine, and even Covid-19 protocols.
Meanwhile, Phu Quoc - Viet Nam's largest island off the southern province of Kien Giang - gains readers' enthusiasm for the island stems from "its white-sand beaches and delectable food."
The island is renowned for its production of fish sauce, an indispensable Vietnamese condiment, and peppercorns.
Other attractions include its coral reefs and dense tropical forest, the magazine says./.