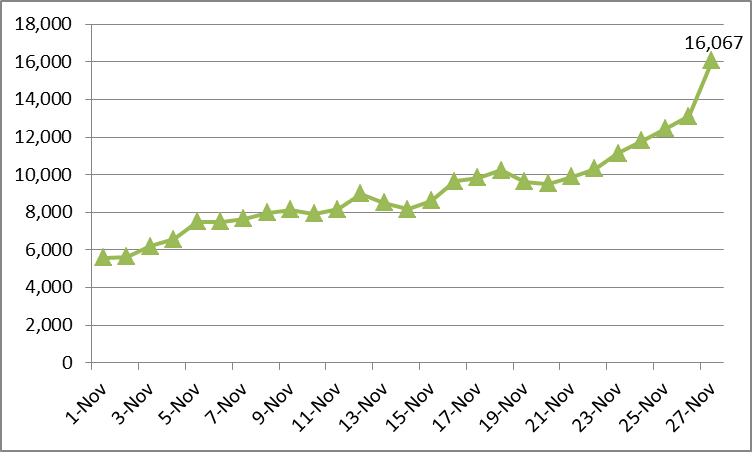 The daily number of COVID-19 cases over the last 27 days
The latest patients consist of 15 imported cases and 16,052 domestic infections in 60 cities and provinces.
The same day, the ministry reported 1,668 fresh recoveries, taking the total number of recovered cases to 956,924.
It also announced further 148 fatalities, bringing the nation's COVID-19 death toll to 24,692, representing 2.1 percent of the total infections.
The nation has administered 117,691,092 COVID-19 vaccine doses, an increase of 1,359,412 doses from Friday./.
By Quang Minh