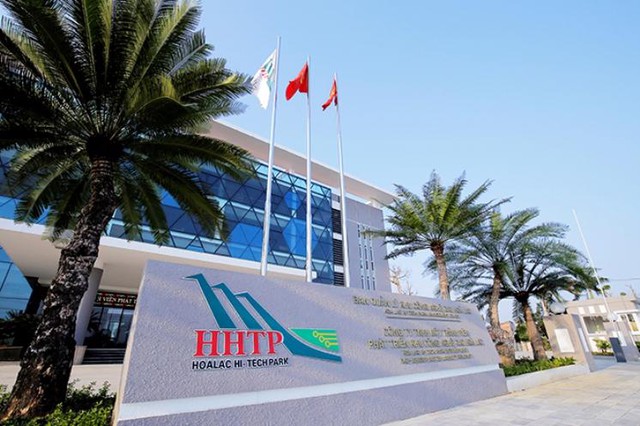 It was decided by the Government in Resolution 119/NQ-CP, dated August 1, 2023.
The handover must complete within six months, the Government ordered.
The Government requested the MoST to hand over to the municipal People's Committee all finance, tasks, and public property and investment projects from Hoa Lac Hi-Tech Park Management Board and affiliated units.
The Management Board will continue to use the current seal until the handover is completed.
It is allowed to use funds and carry out tasks according to the approved budget plan until there is a decision from the competent authority on adjusting the operating fund source.
Hoa Lac Hi-tech Park is home to scientific research and technology development centers of major economic groups, research institutes, and universities.
The MoST oversees the park, which was created under a Prime Minister's Decree in 1998.
The Park was conceived as a science city with full amenities and functional areas, covering a space of almost 1,600 hectares.
Thanks to investment projects in the park, a preliminary ecosystem has been developed for several technology fields, including information technology, electronics, telecommunications, software, biotechnology for health care, and automation technology.
In addition, many scientific research and technology development centers of major economic groups, educational institutions, and universities are located in Hoa Lac Hi-tech Park.
However, Hoa Lac Hi-Tech Park's construction encountered some obstacles, including problems with site clearance and a lack of sufficient traffic infrastructure, which led to the majority of the land area being occupied by low-tech investors.
So far, the park has attracted 104 investment projects with a total registered capital of nearly VND100 trillion (US$4.26 billion) and employed nearly 30,000 people./.