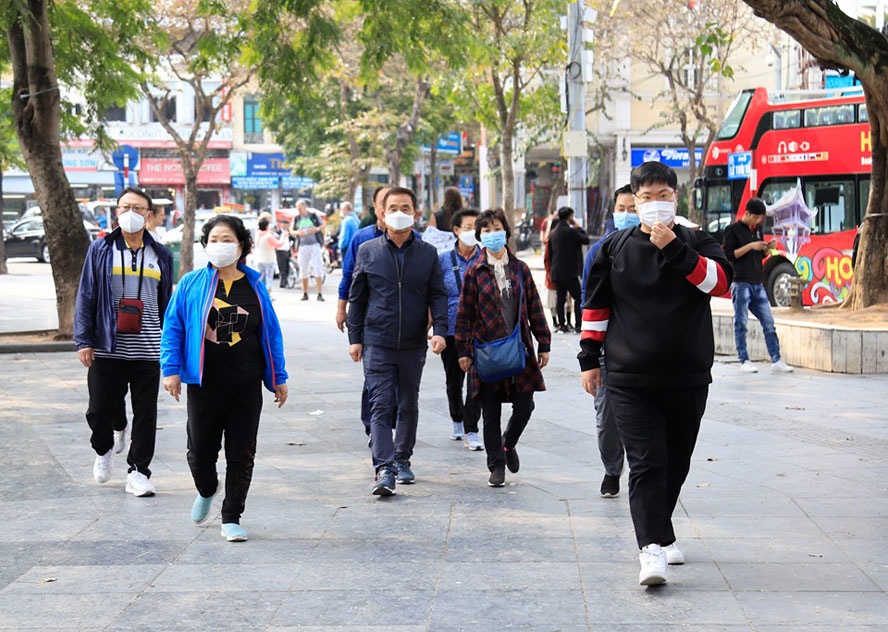 People are encourage to wear facemasks at public places to help prevent COVID-19 transmissions
The guidance is applicable in the following places:
1. Medical facilities, centralized quarantine camps, households and places of residence where residents are isolating or placed under medical surveillance or return from the pandemic-stricken areas.
2, Bars, discotheques, karaoke parlors, massage parlors/spas, fitness clubs, workplaces, industrial parks, factories, production facilities, food and beverage facilities, meetings, conferences, workshops, training sessions.
3. Apartments, schools, railway stations, bus stations, airport terminals, trade centers, supermarkets, wholesale markets, tourist sites, entertainment venues among others.
4. Areas where distance between each other is below two meters.
As of 6:05 am on February 7, Viet Nam confirmed 1,984 COVID-19 patients, including 1,095 local infection cases.
Of the locally transmitted cases, 402 have been reported since January 27, 2021, according to the National Steering Committee for COVID-19 Prevention and Control led by Deputy Prime Minister Vu Duc Dam./.
By Quang Minh