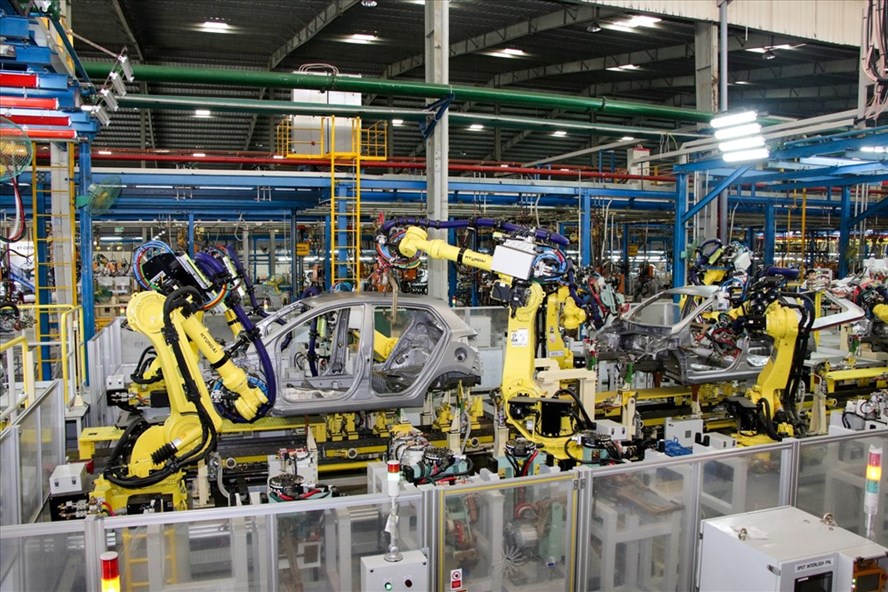 Great opportunities for development of Viet Nam's electronics industry
Viet Nam is home to factories of a number of major technology firms such as Samsung, LG, Canon, and Intel, with billions of US dollars in combined capital.
Besides, Oppo's plan to build a factory in the northern Vietnamese province of Bac Ninh was also touched upon in late 2020. The construction of an additional factory in Viet Nam could be an important step helping Oppo expand production and increase competitiveness in the global mobile device market.
In addition to Samsung and LG, there are some other multi-billion dollar high-tech complexes in Bac Ninh, Thai Nguyen, Ho Chi Minh City, and Hai Phong. Sony and Nokia have also set up their factories in Viet Nam. Most recently, Lenovo have visited Bac Ninh and Bac Giang to seek opportunities to build factories here.
As for Apple, although the firm has no plan to assemble iPhones in Viet Nam, a series of its major partners, such as Wistron, Pegatron, Luxshare, and Foxconn, are increasing the manufacturing of equipment and components in the Southeast Asian nation.
Meanwhile, two months ago, Foxconn officially invested US$270 million in a project to produce iPad and MacBook in the northern province of Bac Giang. The company plans to continue expanding its investment in Viet Nam, targeting the revenue of US$40 billion in the country within the next 3-5 years.
The presence of technology giants has contributed significantly to stepping up the development of Viet Nam's electronics industry.
Forming a network of potential domestic enterprises
Viet Nam is currently the 12th largest electronics exporter in the world and the third largest in ASEAN, but up to 95% of its electronics industry's value sourced from the foreign direct investment (FDI) sector.
Catching the trend, the Department of Industry (Ministry of Industry and Trade – MOIT) has actively participated in international industrial cooperation activities, especially in the electronics industry and supporting industries.
The Department has coordinated with the Ministry of Economy, Trade and Industry of Japan (METI) to devise plans to implement collaboration activities in the automobile, supporting and electronics industries in the coming years.
In order to facilitate the development of the electronics industry, the MOIT has proactively worked to improve its competitiveness and search for potential suppliers, contributing to helping domestic enterprises connect with multinational corporations as well as participate in the global value chain.
By Vien Nhu