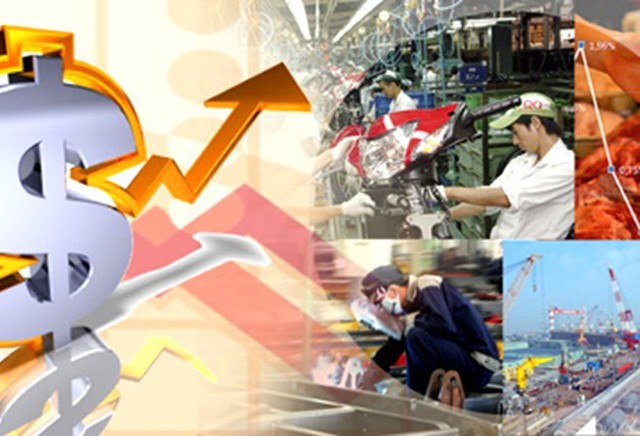 International organizations have made positive assessments of the country's economic situation and prospects. Specifically, Moody's raised Viet Nam's sovereign rating to Ba2 from Ba3 with a "stable" rating outlook. Nikkei ranked Viet Nam the second place in the global COVID-19 Recovery Index rakings (up 12 positions). The WB and IMF revised up their growth forecasts for the country.
However, fast and complex developments in the global situation, including the fierce strategic competition, mounting inflationary pressure, changes in monetary policies in some countries, rising crude oil and input material prices, and complicated climate change, have greatly impacted Viet Nam.
Given the backdrop, the Government will focus on maintaining macro-economic stability, controlling inflation, boosting growth, and ensuring major balances of the economy, considering it as a strategically important and pressing task.
Key tasks
Under Directive 15, the Ministry of Planning and Investment (MoPI) is responsible for closely monitoring the global situation and putting forward appropriate measures to stabilize the macro-economy, control inflation, spur growth, and ensure major balances.
The MoPI was tasked to promptly finalize and submit a project on measures for sustaining macro-economic stability, controlling inflation, boosting growth, ensuring major balances of the economy, boosting fast recovery and sustainable growth.
The Ministry of Finance was assigned to mobilize adequate resources to implement the Plan on socio-economic development, ensure national financial security and safety, manage public debts, oversee market price movements and supervise stock market, corporate bonds.
The State Bank of Viet Nam was ordered to regulate the monetary policy in a cautious manner, control inflation, and support recovery and economic growth.
The Ministry of Industry and Trade was urged to keep a close watch on domestic market especially before and after the Lunar New Year Festival, nurture made-in-Viet Nam trademarks, broaden and diversify markets and export commodities.
The Ministry of Agriculture and Rural Development was assigned to ensure food security and respond to natural disasters and droughts.
The Ministry of Construction was asked to review mechanisms in real estate, developing social houses for workers and overseeing the real estate market.
The Ministry of Transport was tasked to speed up progress of key transport projects, rashly upgrade and expand dual-use airports under the public-private partnership model.
The Ministry of Natural Resources and Environment was asked to accelerate site clearance and the process of mining license, exploiting raw materials of stone, sand, soil, gravel and sea sand for public investment projects.
The Ministry of Culture, Sports, and Tourism was urged to beef up tourism promotion, boost IT application, and attract foreign tourists.
The Ministry of Health was tasked to monitor the COVID-19 pandemic, spur vaccination rollout, manage drug prices./.