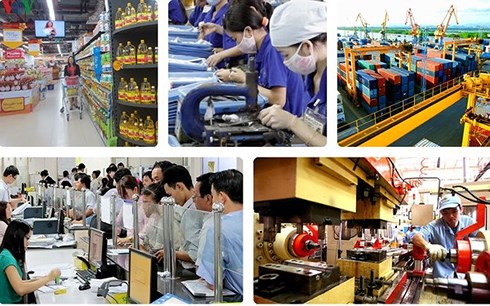 Illustration photo
To achieve the goal economic growth of 6.8% this year, the Government chief requires ministries, agencies and localities to continue measures to improve the business environment and national competitiveness capacity in 2019, with orientation to 2021.
It is necessary to accelerate the rate of progress of projects, especially key and large-scale ones, ensure 100% disbursement of public investment capital in 2019 and seriously reform specialized inspection activities, business conditions and administrative procedures.
Seven key tasks, measures
The Directive rolled out seven measures to tackle difficulties against production and business and boost growth in 2019 as follows:
1 – Strengthen institutional building
2 – Drastically improve business and investment environment, substantially reduce business conditions, reform administrative procedures.
3 – Resolutely carry out measures to control animal diseases, stabilize production, enhance agricultural-forestry-aquatic development to realize farm produce export targets
4 – Ensure 100% disbursement of public investment capital in 2019
5 – Take comprehensive measures to develop domestic market and spur exports
6 – Accelerate tourism development
7 – Organize national conferences to seek ways to ease difficulties against business production
By Thuy Dung