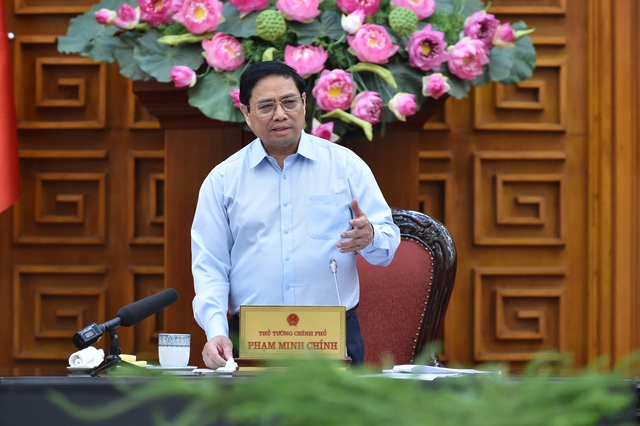 The Vietnamese Government leader highlighted the above priorities on July 28 after the U.S. Federal Reserve enacted its second consecutive 0.75 percentage point interest rate increase to tamp down runaway inflation without creating a recession yesterday.
As the size of imports and exports is equivalent to about 200 percent of GDP, any change even small one in the global market could impact on the domestic economy, the Government leader said.

Given that, the Government chief tasked relevant ministries, agencies, and localities to keep a close watch on the global market, raise forecast efficiency, and make appropriate responses.
Pham also highlighted the importance of COVID-19 prevention work and vaccination rollout, economic restructuring, digital transformation, green growth, circular economy, and climate change response.
The Government will continue to to implement the monetary policy in a cautious, flexible, and effective manner to support enterprises and prevent dollarization and goldization./.