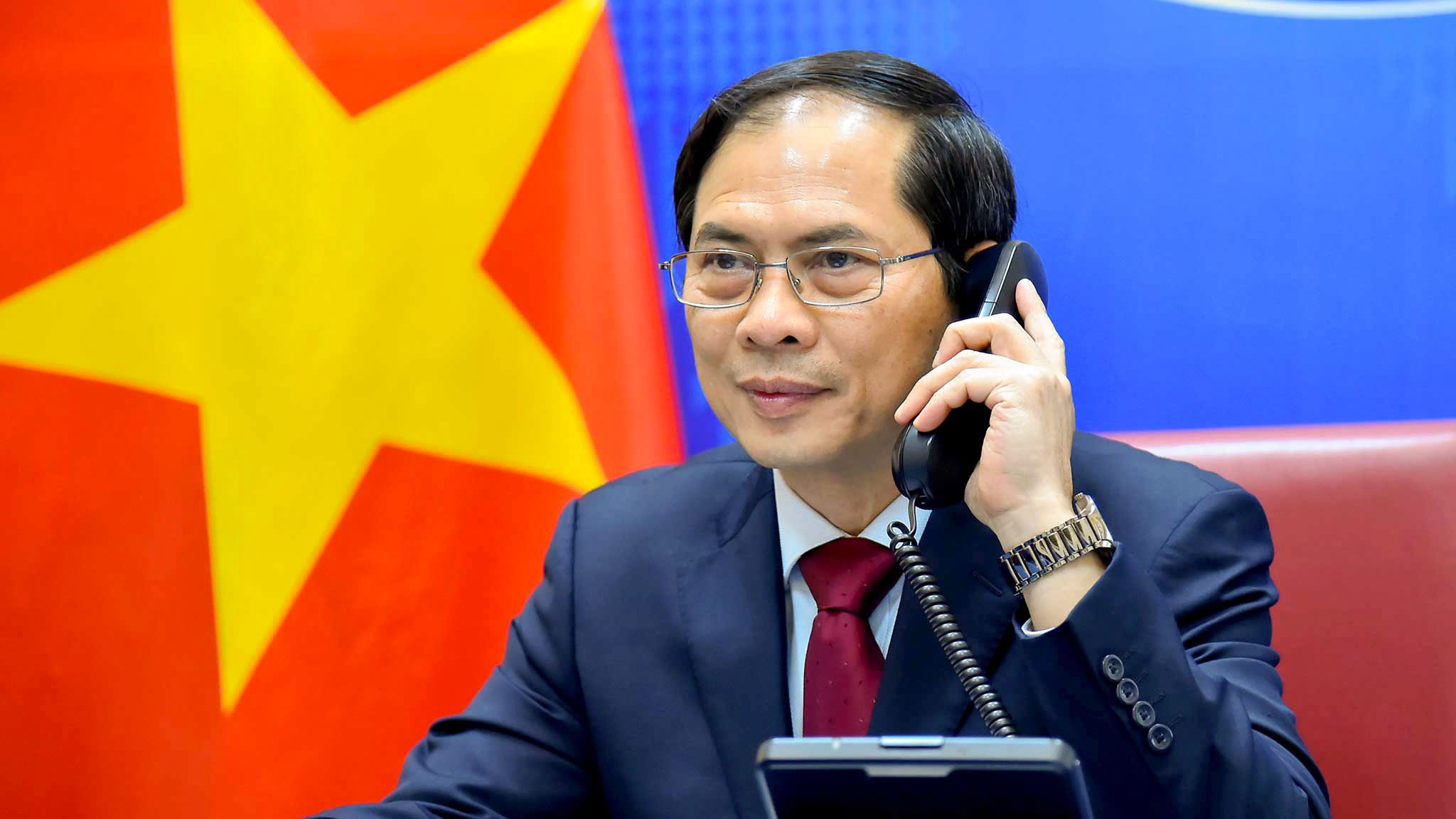 Vietnamese Foreign Minister Bui Thanh Son
Bui will be assisted by the group's two deputy heads, namely Deputy Foreign Minister Nguyen Minh Vu and Deputy Minister of Health Truong Quoc Cuong.
Members of the working group are Deputy Minister of National Defense Hoang Xuan Chien, Deputy Minister of Public Security Luong Tam Quang, Vice Chairman of the Government Office Nguyen Xuan Thanh, Deputy Minister of Trade and Industry Tran Quoc Khanh and Deputy Minister of Science and Technology Pham Cong Tac.
The working group is responsible for mobilizing vaccines, drugs, and medical supplies as well as transfer of production technology from bilateral and multilateral partners.
It is tasked to ensure speedy negotiations, import and reception of vaccines, drugs, medical supplies, and transfer of production technology.
The Government is making every effort to realize its vaccine strategy which lays emphasis on three pillars: (i) acquiring vaccines as much and soon as possible, (ii) accelerating research and transfer of production technology, and (iii) getting people freely vaccinated in a bid to achieve herd immunity in early 2022.
Vaccine diplomacy is identified as a key to realize the aforesaid strategy amid global vaccine shortage, according to Vietnamese Prime Minister Pham Minh Chinh.
If things go smoothly, Viet Nam may be able to start production of COVID-19 vaccines from September, said PM Pham at a working session with scientists and vaccine manufacturers on Thursday.
Last week, Pham tasked Deputy Prime Minister Pham Binh Minh to be charge of vaccine and medicine diplomacy, transfer of production technology, international aid (including financial aid, equipment, drugs and vaccines) and other external activities related to COVID-19 response./.
By Huong Giang