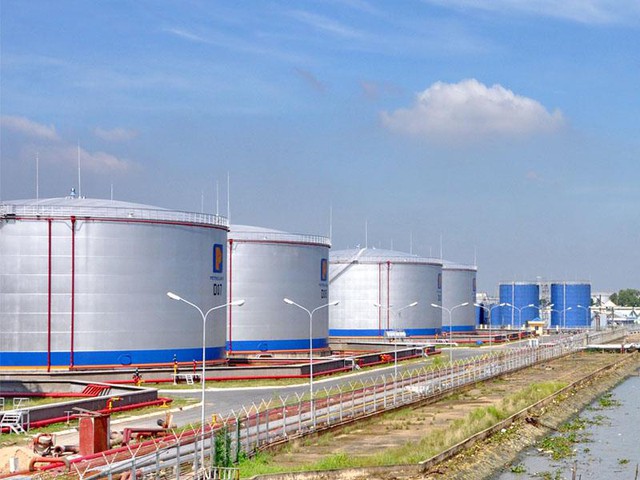 The Government said it needs the total investment of up to VND270 trillion (US$11.4 billion) to implement the plan.
The plan targets to expand crude oil and refined fuel storage capacity to 75-80 days of net imports by 2030, and 90 days by 2050 while ensuring reserves for both domestic consumption and raw materials for energy and industrial sectors.
The plan aims to revamp existing oil warehouses and increase capacity from 2.5-3.5 million m3 in the 2021-2030 period to 10.5 million m3 after 2030.
It also looks to raise the capacity of gas storage warehouses to 800,000 tons in the 2021-2030 period and 900,000 tons after 2030.
To fulfill the aforesaid goals, the Government will develop crude oil reserve infrastructure, invest in building a system of storage and pipeline for transporting liquefied natural gas, liquefied petroleum gas from upstream storage to consumers, to meet the fuel demand for energy, fertilizer, industry, transportation.
At present, Viet Nam is home to 217 oil storage warehouses with a total capacity of about 6.38 million m3.
There are 57 liquefied petroleum gas (LPG) storage warehouses in Viet Nam with a total capacity of 519,341 m3.
Commercial reserves reach 36 days of consumption. Domestic reserves are currently at a level of about 0.4 million tons of products that can serve about 10 days of consumption./.