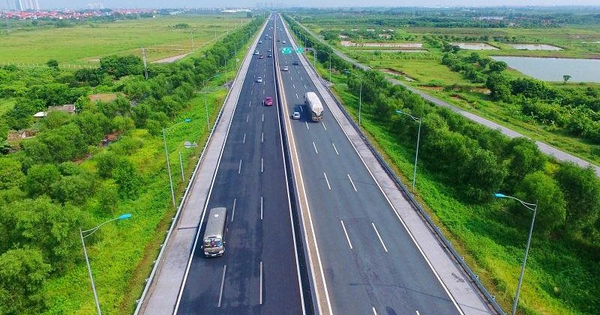 The 60.1 km Dau Giay- Tan Phu expressway is designed with four lanes of vehicles, 24.75- meter wide road surface.
The project has total investment capital of VND8,365 billion (US$364 million) for the first phase, including VND4,962 billion (US$216 million) for construction and VND1,287 billion (US$56 million) for site clearance.
Dau Giay - Tan Phu expressway is part of Dau Giay-Lien Khuong expressway construction project, starting from the Km0+000 connecting with the National Highway 1 at the Km01829+500 at the end of the HCMC-Long Thanh-Dau Giay expressway in Xuan Thanh Commune, Dong Nai Province's Thong Nhat District; and ending at the Km60+100 crossing the National Highway 20 at the Km69+400 in Tan Phu District's Phu Trung Commune in Dong Nai.
The project aims to meet transport demand, mitigate traffic pressure in the National Route 20, and contribute to socio-economic development in Dong Nai and the Southeast Region.

The Ministry of Transport was tasked to work with relevant agencies to craft a feasible report and implement the project.
The Ministry of Planning and Investment was assigned to work with the Ministry of Finance to review and allocate State fund for the project.
The Dong Nai provincial People's Committee was tasked to work with the Ministry of Transport to prepare for land allocation.
Construction of the expressway is expected to start in 2023 and finish in 2025./.