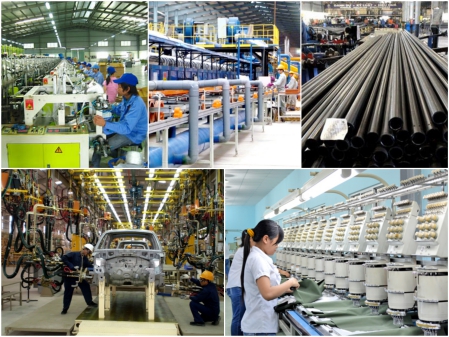 The overall objectives of the action program are to ensure effectiveness of each sector and the whole economy, develop national high-tech and technology-based products , sharpen the competitiveness of key economic sectors, improve the resilience of the economy.
The program targets to raise the growth rate of labor productivity by more than 6.5 percent annually.
By 2025, the gap of national competitiveness with ASEAN-4 (Indonesia, Malaysia, Thailand, and the Philippines) will be narrowed, especially in terms of institutions, infrastructure and manpower.
The average State budget overspending rate will be kept at 3.7 percent of GDP in the 2021-2022 period.
The capitalization of the stock market is projected to account for at least 85 percent of GDP while the outstanding debt in the bond market and the corporate bond market will be at least 47 percent of GDP and about 20 percent of GDP.
In addition, total budget spending on scientific and technological will be no less than one percent of GDP and the number of enterprises engaging in tech reform will increase by 15 percent annually during the 2021-2025 period.
The action plan also targets to have 1.5 million businesses including 60,000-70,000 medium- and large-sized enterprises. The private economic sector is expected to make up 55 percent of GDP.
The Government will strive to raise the number of collectives to 35,000 by 2025, of which more than 3,000 collectives will apply high tech and 50 percent of the collectives will set up connectivity with businesses in value chains.
To materaize the above targets, the Government has assigned the Ministry of Planning and Investment to coordinate with ministries, agencies and localities to work out measures to raise the quality of institutions on public investment management and improve the economy's capacity of absorbing investment.
The Government also plans to roll out policies and solutions to push ahead with decentralization, promote the responsibility of agencies and their leaders, and address obstacles to public investment management.