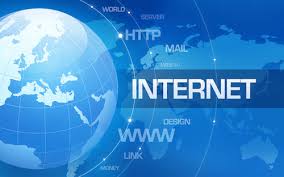 With 68 million internet users, Viet Nam's internet economy is the second fastest-growing in the region, increasing 39% annually since 2015.
This trajectory is set to continue, with the government's drive toward 100% smartphone penetration through the support of low-cost smartphone production2 and one of the cheapest data packages in the region, the report shows.
Regarding the rise of digital rural consumers, Google highlights that 77% of rural Viet Nam now has internet access, and 91% access the web daily. The internet has become a bridge to resources, products, and services that these users are accessing for the first time.
The Google's report also states that YouTube's relevant and easily accessible content appeals to rural users, with 97% using the platform every week and 62% viewing content on it daily.
But when making purchase decisions, Search is the clear leader, with 45% of rural consumers using it to find information on products vs. traditional media (24%) and social media (27%).
In term of online shopping, the report stresses the shopping journey has evolved significantly due to increased internet access and COVID-19, and 83% of Vietnamese now spend more time researching products online before making a purchase.
Vietnamese consumers' journeys are also traversing more across online and offline mediums as 75% of purchases are being done offline, yet 62% of research for these purchases are done online.