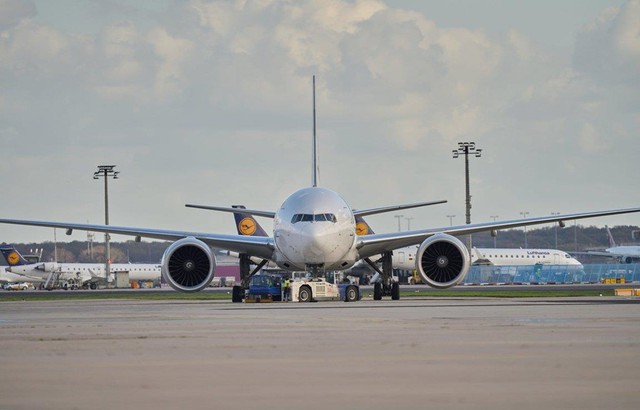 In view of the existing twice weekly flights to Ho Chi Minh City, the cargo airline is thus doubling its capacity to Viet Nam and is the only carrier to connect the capital Ha Noi with Frankfurt.
The total of four weekly freight flights to and from Viet Nam result in a regular cargo capacity of 250 tons per week.
All freight services to Viet Nam are operated by AeroLogic with Boeing 777F aircraft. AeroLogic has been a joint venture between DHL Express and Lufthansa Cargo since 2007.
"With our freighter connection to Ho Chi Minh City, we have been closely connected to the Vietnamese market since 2015", emphasized Ashwin Bhat, Chief Commercial Officer at Lufthansa Cargo.
With the station opening in Ha Noi in the north of the country and thus in an advantageous location to the economic highway to North and Southeast Asia, Lufthansa Cargo is ideally supplementing its transport offering for customers with another direct connection to Frankfurt and thus also to or European and global network, he added.
"Our network is growing with frequencies and destinations to highly demanded routes, including Ha Noi, Seoul (the Republic of Korea) and Hong Kong (China). We are delighted to expanding our quality service offer to our customers by connecting economies," he highlighted.