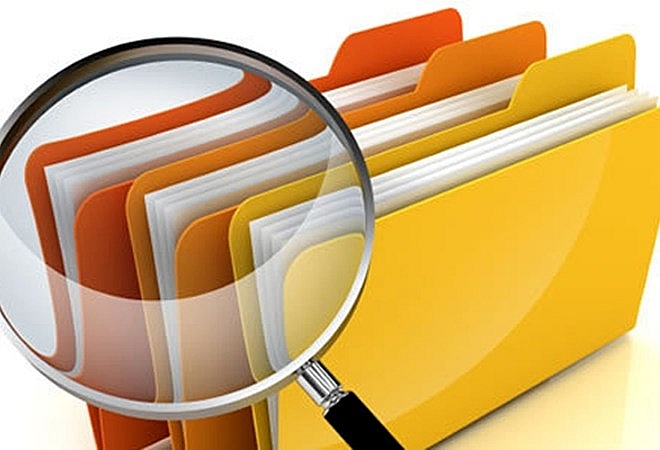 Illustration photo

Regulations on foreign cooperation and investment in vocational education
Decree 15/2019/ND-CP dated February 1, 2019 enacting long-awaited regulations on foreign cooperation and investment in the field of vocational education took effect since March 20, 2019 and specifying the conditions required to set up a foreign-invested vocational education institution in Viet Nam.
Accordingly, a foreign investor may set up a vocational education institution when its to-be-formulated project is in line with the country's master plan on vocational education institution network.
The investor is also required to have at least 1,000 m2 of land for a vocational education center; 10,000 m2 for an intermediate vocational school in an urban area or 20,000 m2 if the school is located in the suburbs or a rural area; 20,000 m2 for a college in an urban area, or 40,000 m2 if the college is located outside urban areas.
The required investment capital is at least VND 5 billion for a vocational education center, and VND 50 billion or VND 100 billion for an intermediate vocational school or a college, respectively.
The planned training curricula must meet the requirements specified in Article 34.1 of the Law on Vocational Training, and may not have the contents that might pose threats to national defense and security or public interests, propagate religions or present warped views of Vietnam's history or cause negative impacts on social ethics, culture and fine customs.
Such institution must ensure that its Vietnamese students study all mandatory subjects as prescribed by the Ministry of Labor, Invalids and Social Affairs.
To be licensed to establish a Viet Nam-based representative office, a foreign vocational education institution must have the legal entity status, have clear operation objectives, have operated in vocational education for at least 5 years in the country of origin, and have an organization and operation regulation for such representative office which conforms to Vietnamese law.
Regulations on border gates of import of passenger cars with less than 16 seats
Circular 06/2019/TT-BCT dated March 25, 2019 of the Ministry of Industry and Trade on border gates of importation of passenger cars with less than 16 seats.
Accordingly, passenger cars with less than 16 seats, including new-brand and second-hand ones, shall be imported into Vietnam only through the seaport border gates of Cai Lan -Quang Ninh, Hai Phong, Da Nang, Ho Chi Minh City and Ba Ria - Vung Tau from May 8, 2019.
Regulations on use of foreign currencies in Viet Nam
Circular 03/2019/TT-NHNN of the State Bank of Viet Nam amending and supplementing a number of articles of Circular No. 32/2013/TT-NHNN guiding the implementation of regulations on restricting the use of foreign currencies across the Vietnamese territory.
Accordingly, foreign investors are allowed to pay deposit and provide collateral in foreign currency by transfer when they participate in auction in the following cases (1) to purchase shares in state-owned enterprises which are entitled to equitization as approved by the Prime Minister; (2) to purchase the state's shares and capital contributions in state-owned enterprises and enterprises with state capital to be divested as approved by the PM; and (3) to purchase shares and capital contributions of state-owned enterprises invested in other enterprises which conduct the withdrawal of state capital as approved by the PM.
Regulations on import of second-hand machinery equipment and technological lines
Decision 18/2019/QD-TTg of the PM on the import of used machinery, equipment and technological lines came into force since June 15, 2019.
New conditions for importation of used machinery and equipment include (1) used machinery and equipment can be imported if it is no more than 10 years old. However for used machinery and equipment in some specific cases (i.e. the mechanical, wood manufacturing and paper and pulp production sectors), the permissible age is increased to 15 or 20 years and (2) used machinery and equipment must have been manufactured based on standards which conform with Viet Nam's National Standards on safety, energy saving and environment protection. In the absence of applicable National Standards, the imported machinery and equipment must conform with national technical standards or national standards of one of the G7 countries.
List of import goods must be carried out procedures at entry gate
Under Decision 23/2019/QD-TTg, dated September 1, 2019, the list of import goods needs procedures at entry gate.
The list includes cigarette, cigar and other tobacco-based products used for smoking, sniffing; liquor; beer made from malt; motor vehicles for the transport of fewer than 16 persons; motorbikes, CBU three-wheel motorcycles with reciprocating internal combustion piston engine of a cylinder capacity; aeroplanes, yachts; gasoline of all types; air conditioning machines, of a cooling capacity not exceeding 90,000 BTU exceeding 125cc; playing cards; votive papers; explosive precursors and industrial explosive materials; imports on the List of goods that may affect national defense and security promulgated by the Government; goods imported from countries and territories where an early warning system has been implemented as notified the Ministry of Agriculture and Rural Development; Goods on which trade remedies and measures against evasion of trade remedies are imposed under the decision promulgated by the Minister of Industry and Trade./.
By Huong Giang