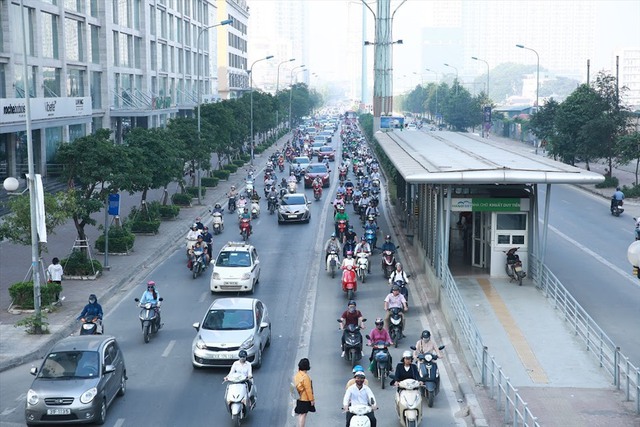 This is part of the Government's Resolution 48/NQ-CP (Resolution 48) on traffic safety and order and traffic congestion prevention in the 2022-2025 period.
Specifically, Resolution 48 targets to reduce the number of accidents by 5-10 percent annually.
By 2030, the rate of road traffic injuries and fatalities would be cut by half compared to 2020.
The resolution also aims to perfect a system of technical criteria for vehicles, spare parts, materials, and infrastructure.
The Government asked the Ministry of Public Security to implement the project on installing traffic monitoring cameras, and proceed to the second phase of building a common database for public safety and order.
In 2019, the Government issued Resolution 12/NQ-CP on measures for assurance of traffic order and safety and prevention of traffic congestion for the period of 2019 – 2021.

After three years of implementation, Resolution 12 contributed to reducing traffic accidents in numbers of cases, fatalities, and injuries. The number of traffic accident fatalities dropped from 7,624 in 2019, to 6,700 in 2020, and 5,799 in 2021 equivalent to 24% decline in comparison with 2019.
However, the country is struggling with the problems of traffic congestions especially in municipal cities as well as traffic pollution.
Earlier, last December, the Capital City of Ha Noi set a goal to ban motorbikes in core districts in 2025, five years earlier than the initial plan. After 2030 the ban will be expanded to all districts within the fourth ring road.
The city of eight million people now has 6.4 million vehicles, including 5.6 million motorbikes./.