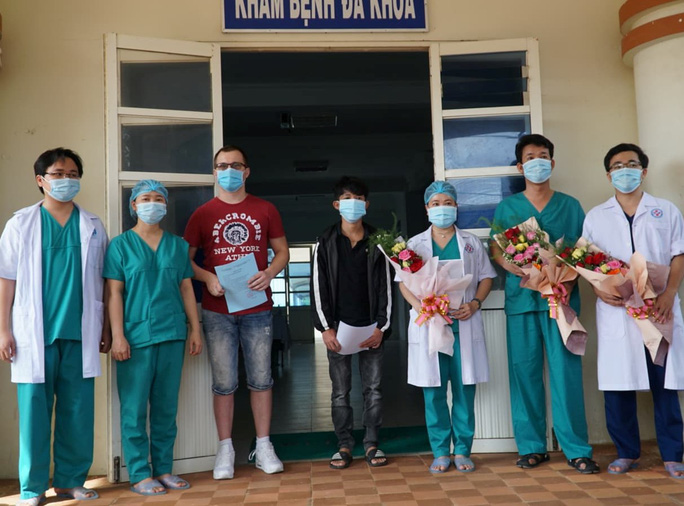 The first two COVID-19 patients in the central province of Quang Ngai, including one Serbian specialist, are declared clear of COVID-19 and discharged from hospital on August 12, 2020.
They are patients numbered 370 and 419. Both of them were tested negative for the virus three times. At present, they have no cough and no fever.
Patient 370 is a Serbian specialist who travelled to Viet Nam for working at Dung Quat Economic Zone in Quang Ngai Province.
He was confirmed positive for the virus on July 11.
Patient 419 is a 17-year/old man residing in Quang Ngai City, hospitalized on July 26.
Both of them will be medically monitored at places of residence in the next 14 days.
The same day, a 61-year old woman in Da Nang City, who was confirmed as the 445th COVID-19 infection case, was successfully treated and exited hospital.
She was tested negative for the virus for three times. The patient will be medically monitored at place of residence as regulated.
As many as five COVID-19 patients in Da Nang City have been cleared of the virus.
Among 866 COVID-19 infection cases in Viet Nam, 402 patients have been successfully treated, accounting for 46.4%.
The nation has recorded 17 COVID-19 deaths so far.
By Thuy Dung